Holiday gift guide 2012 – smartphones and tablets
41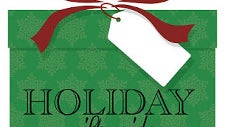 This story is sponsored by Sprint. PhoneArena's opinions in this article have not been affected in any way!
With the summer over, and the fall in full swing, it's about time to start thinking about those Holiday season presents. Sure, it might be a bit in advance, but if you are in store for the latest and greatest technology as a gift, research would definitely help.
Luckily, this Holiday, you won't have a shortage of options to choose from. If you are ready to become the geeky Santa Claus with gadgets in your gift bag, the good news is that this time there will be worthy smartphones on all three biggest platforms: iOS, Android and Windows Phone.
While in 2011 we still didn't have a completely mature smartphone ecosystem and we could still see flaws. Now, in 2012, we finally got rid of lag on Android, Microsoft polished Windows Phone 8, and the iPhone got even better. Android has almost closed the app gap with the App Store, and Windows Phone is starting to catch up too.
But what you should really care about is the all-around products, devices that are both aesthetically pleasing and crazy fast. We've picked out the best for the U.S. carriers and international in the slideshows below.