Highlights of 2011: Part 1
4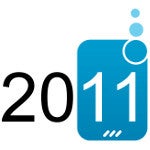 2011 was a very, very exciting year for those of us who have moved to live in the mobile world, leaving behind the somewhat gloomy real one, where people are still battling with the offish economic climate. But you didn't think that we were going to devote this article to the tough realities we're living in today, did you? Indeed, this was none of our intentions. Instead, we'll throw a nostalgic look back, remembering the most significant stories in wireless that occured during the last twelve months.
And boy do we have a lot to remember! Since the stories that we think are worth mentioning are quite a few, we'll split the article into two parts. Here's the first one, and if you'd like to read the rest of the highlights of 2011, check our site tomorrow, when we'll post Part 2!
Nokia abandons Symbian, embraces Windows Phone
the company announced its new partnership with Microsoft
.
With an old and tired software platform on his hands, as well as a new, but largely unfinished one down in the labs, the newly-appointed CEO of the Finnish giant — Stephen Elop — saw no other reasonable course of action but to embrace the fresh, although still struggling to gain traction Windows Phone, developed by his old pals over in Redmond. The collaboration was supposed to bring Nokia's expertise to the Windows Phone devices in the form of top-class hardware, navigation and distribution.
And so it happened. On October 26, about 8 months after Nokia announced its plans to adopt WP, the company came out and
introduced its first two phones running on the new OS
– the
Lumia 800
and
Lumia 710
. It's yet to be seen whether these two handsets will turn into market successes, but one thing is clear – 2012 will be the year when we'll see much more from the Nokia-Microsoft collaboration – an endeavor which started its life in early 2011.
What a Sensation! HTC acquires 51% of Beats Audio
HTC acquired 51% of Dr. Dre's Beats Audio
in an attempt to secure a premium audio experience for its phones. What users would get, courtesy of those red-cabled headsets would be deeper bass, as well as better detail and dynamics. And with the support of artstis like Lady GaGa and Justin Bieber, who wouldn't think of giving those a try?
This new partnership wielded its results quickly. On September 14 the company
announced the Sensation XE
— the first phone to have the Beats goodness — and on October 06 we got our
second taste of Beats on HTC
's devices with the Sensation XL. Finally,
HTC took the cover off
of
the first Beats phone for the States
in November — the HTC Rezound, available now with Verizon Wireless.
As a whole we liked what we heard with all the Beats-powered handsets as of now, but we're sure that the best is yet to come! Meanwhile, if you're willing to read more about HTC and Beats, feel free to check
our interview with HTC's Head of Marketing
for the UK and Ireland – it's an interesting read.
iPhone invades new territories
iPhone 4 on Verizon back in February
, followed by
the introduction of the iPhone 4S
, which was simultaneously launched on AT&T, Verizon and Sprint.
Many have tried to guess Apple's motivation behind this move, and it looks like the company was forced to do so because of increased competition from top-of-the-line Android handsets. On AT&T, users would often choose the iPhone over its Android competitors, but with Android's advancement, customers of other carriers started to become less and less likely to make a switch to AT&T because of the iPhone. That's becuase they started seeing high-end Android phones as alternatives that are worthy enough.
With the iPhone being available on three major U.S. carriers though, smartphone aficionados will be more likely to opt for the Apple experience, knowing that they can have it on their favorite operator. Naturally, this doesn't mean that Android sales will slow to a crawl, but it will surely help Apple retain and increase its already sizable chunk of the market.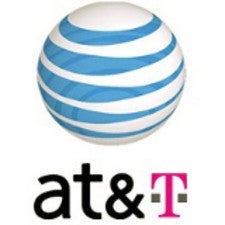 One of the biggest stories of 2011 was
AT&T's proposed purchase of T-Mobile USA
. It happened on March 20, when AT&T dropped the bomb that it plans on buying the nation's fourth-largest carrier for $39 billion, in order to achieve greater scale, spectrum and resources. At the beginning, it looked as if the deal was going to go through, but then a lonely warrior emerged on the horizon.
During the months after the announcement of the proposed deal, Sprint CEO Dan Hesse was its loudest opponent, trying to prove that such a merger will actually worsen the state of competition among wireless carriers, leading to higher prices and less choice for consumers.
After numerous twists and turns, and many months of predicting the eventual effecs of the deal, the DoJ and FCC finally had their say, and it was like "Nah, this ain't gonna work... but you can still buy some spectrum from Qualcomm!"
AT&T officially put an end to its efforts
to acquire T-Mobile USA on December 19, complaining of the unfair government judgement. The big, $39 billion story, which lasted throughout the better part of the year, ended with a $4 billion break-up fee instead. For more details on how the story developed with time, see
our retrospective overview
.
The start of a Long-Term Evolution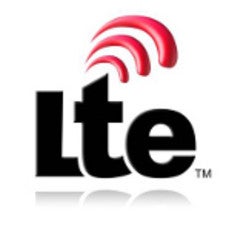 Here at PhoneArena, we've been writing about LTE for quite some time, but it was this year when we finally witnessed the commercial launch of the first LTE smartphones. Kicking things off, the
HTC ThunderBolt
for Verizon
appeared on March 17
to usher us into a new era of faster mobile data speeds, followed by other handsets like the
Samsung Droid Charge
and
LG Revolution
and others.
As it currently stands, Verizon is shaping up as the leading 4G provider, the other carrier in the U.S. to sport a 4G LTE network — AT&T — launched its just recently and is far behind in terms of coverage. For comparison, Verizon's LTE network is available in 190 cities, while AT&T's one covers 15 cities.
Another carrier which announced plans to jump on the LTE bandwagon this year was Sprint. With an "
aggressive LTE roll-out
" in mind, Sprint is hoping to quickly deploy a nationwide LTE network, not just local one. So, when is this going to happen? According to the carrier, its first LTE handsets should appear in mid-2012. By the end of 2012, Sprint should have an LTE network as big as its WiMAX one now – covering about 120 million Americans. In 2013, the new Now Network should expand its reach to a total of 250 million people. If you're wondering what happens with WiMAX, the situation isn't particularly bright. It'll retain its current form, meaning that it won't be expanded further, while Sprint will continue to sell devices throughout 2012, but beyond that time-frame, it'll be only LTE.
Overall, 2011 was an awesome year for mobile data connectivity. With the commercial launch of LTE and numerous improvements being made to HSPA+, customers were able to enjoy a record amount of data at record speeds. By the looks of it, this trend is to continue in 2012, with the continued expansion of LTE networks.