Sprint announces network strategy update: "aggressive LTE roll-out"
24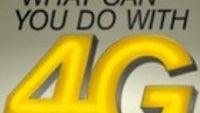 The day has come for Sprint's official strategy update event and it will mostly focus around network news. The list of participants show mostly people from Sprint's network team including Steve Elfman. President, running Network Operations and Wholesale at Sprint, and Bob Azzi, a Senior VP of Sprint's Network. Samsung, Ericsson, and Alacatel-Lucent are also joining in the event.
But first chief executive Dan Hesse appears on stage making it clear:
"It's an update on the evolution of 3G and 4G."
Sprint's main goal here is to go for an
"aggressive LTE roll-out."
Sprint is aiming to quickly roll-out not just a local network, but one with a nationwide coverage. The aggressive roll-out is not only limited to a quick transition, but also means reducing costs by as much as 50% per gigabyte and improving performance and coverage. This also (not surprisingly) translates into the end of the iDEN network with customer migrations seen to end by mid-2013.
The
first devices
running on the 1900MHz bands, used by LTE, are set to appear mid-2012. What about WiMAX then? Devices supporting WiMAX will be sold throughout 2012. The carrier has said it's committed to supporting the technology, but this is a rather vague statement and judging by the slides it showed - it won't add new markets in the future. Currently, WiMAX is available in 71 markets covering 120 million Americans, and it's likely to remain that way.
Sprint also confirmed that the new LTE network will have speeds exceeding those on WiMAX. The carrier has already performed field test hitting every milestone. Here's how the network coverage is supposed to look like after the transition takes place by the end of 2013.
At the end of the program, Sprint promises to cover 250 million Americans with its LTE network, while even in 2012 the LTE coverage will already be more than the current WiMAX outreach amounting to 120 million customers.
The Now Network will use spectrum in the 800MHz and 1900MHz
bands
it owns, and it also expects to leverage the 1600MHz bands, which are still waiting to be approved by the FCC for use by LightSquared. The last possibility lies in the 2500MHz bands owned by Clearwire. Not going into the very technical details, this would also mean that the carrier's base stations will change, becoming much smaller and multimode, combining 3G and 4G units, so every tower supports all frequencies. Those stations will be built by Samsung, Alcatel-Lucent and Ericsson.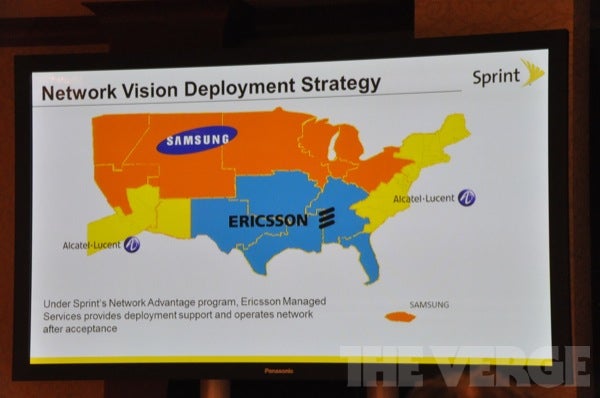 At the same time, the new devices that come will bring a
"data tsunami,"
a massive boost in data usage. This will force Sprint into
managing data demand
using content optimization through partners, apps, video going through a special gateway, WiFi usage optimization rolling out in Q4 2011 and femto cells.
Sprint has also announced that it's moving voice CDMA services to the 800MHz band meaning stronger signal, faster data, better in-building performance and coverage.