High demand for Galaxy Note 7 puts pressure on supply chain, Samsung boosts production
25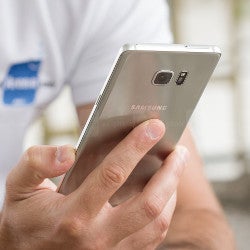 This isn't the first time a Samsung flagship is in high demand, so one would think the South Korean company took all precautions to fulfill all pre-orders and have the necessary stock needed for launch.
However, it doesn't seem like Samsung has been able to cope with the strong demand for the Galaxy Note 7, which is the main reason the phablet has been
slightly delayed
in several European markets.
According to a new report, the strong initial sales of the Galaxy Note 7 are putting the pressure on the supply chain, and seems to have caused stock constraints all over the globe. Although this could mean a solid financial quarter for Samsung, it could very well mean disaster if the South Korean company does not manage to quickly ramp up production of its flagship to meed the strong demand.
A Samsung official confirmed that due to the unexpected high number of pre-orders, the Galaxy Note 7's release in some markets needed to be adjusted. The official also said that his company has already boosted production at the secret locations where the Galaxy Note 7 is manufactured, so the supply shortage should be only a temporary problem for Samsung.
The history seems to be in Samsung's favor since the company almost never confronted with supply shortages in the long term.
In the same piece of news, analysts predict that Samsung could sell up to 15 million Galaxy Note 7 units by the end of the year, which is quite a lot considering the Galaxy Note 5 only sold around 9 million units in 2015.
The Galaxy Note 7 has been met with favorable reviews from the media, which determined many analysts to revise their forecasts over the number of units sold during 2016. That, and the fact that Samsung said it won't have any issues with the curved display production.