Samsung Galaxy Note 7 launch delayed in some regions due to "unexpected" high demand
16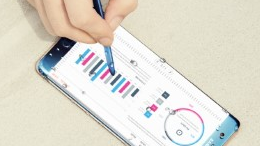 Following a few reports pointing out to the fact that pre-orders for the
Galaxy Note 7
are "
outstanding
", we now have some not-so-great news (at least for Samsung fans in select regions): Samsung is being forced to delay the launch of the Note 7 in several countries.
Samsung Mobile Netherlands officially confirmed that, "due to unexpected high demand", the release of the Note 7 has been delayed in the country from September 2 to September 9 (thus by one week). The new Galaxy was also supposed to be out in Russia and Ukraine on September 2, but won't make it to market in these countries before September 16 and September 30, respectively. Moreover, Samsung is delaying the launch of the Note 7 in Malaysia, too, mentioning that it's "experiencing a global supply constraint in meeting demands." Bummer. At this rate, we wouldn't be surprised to find out about delays in more countries.
Until now, we haven't heard anything about possible delays in the US, where the Galaxy Note 7 is already up for pre-order and should be released on August 19 via all major carriers. Anyhow, it seems that Samsung has misjudged the success that its new Note would have. At the moment, we're not quite sure if this is a positive, or negative thing.
Recommended Stories