Best new iOS 12 features you might have missed
16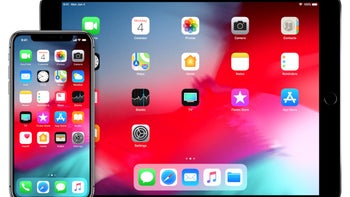 Apple's WWDC 2018 conference is in full swing today, but the keynote that was entirely software-related was done and dusted yesterday, with a new
iOS 12
and
watchOS 5
announced to a great fanfare.
Despite the talk that most main changes to iOS will be
under the hood
, Apple didn't stop at breathtaking
performance and stability enhancements
in comparison with iOS 11, but introduced a full
basket of new features
, some of which users have been clamoring for since the Ice Age (grouped notifications), and some which are brand new and welcome, like the
Memoji
avatars that present your lovely self to the world as your creator intended.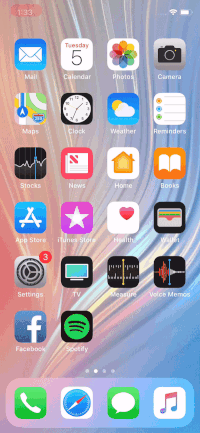 There is, however, a number of smaller changes and features that Apple didn't have time to mention on stage, and we are still discovering them, so take a look at what else may be in store for you when
iOS 12 hits your iPhone or iPad
this fall.
Simplified app closing gesture
Apple simplifies closing apps on the
iPhone X
now, so, instead of swiping up, and having to long-press to clear recent app cards, you can simply flick them away immediately.
Hopefully, this is a sign of things to come with the 2018 iPhones, too, which will supposedly all be notch-y and gesture-based. We wouldn't be surprised to see some new gestures introduced to iOS 12, too, until the leaves start falling, and Apple leans into announcement season.
Smoother transitional animations
That's perhaps the biggest subconcious impression you will be left with from installing iOS 12 on your older iPhone (it supports 5s and up). While Apple talked about apps that launch 2x faster now, and a keyboard that pops up 50% quicker, or a nearly-instant camera app, it's the uninterrupted frame rate of transitional animations that leaves the most lasting impression that Apple's new software is fast, very fast, as you can see from this demo on an aged iPhone 5s.
Password AutoFill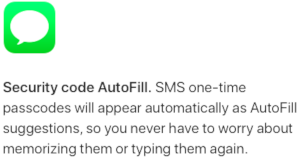 With iOS 12, Apple brings a feature it calls Password AutoFill. By extension, two-factor authentication codes sent to you in Messages will be autofilled in the app that requests them, instead of having to copy and paste them each time. The iOS 12 beta we loaded, currently recognizes the codes, and offers them to you to fill automatically in the corresponding apps, sweet.
In addition to the built-in code autofill option above, Apple will make your life infinitely more easier with iOS 12, by simply providing API access to trusted password manager apps like 1Password or LastPass to fill all those pesky security boxes for you. You know, just like your Google account stores and then fills passes for on your behalf, but with established third-party apps. Nice!
Turn off autoupdates
Whew, you can now slide the switch, and you will never receive any system update ever. We bet some wished they had this option before iOS 11 hit their unsuspecting heads. Be brave, and keep your trusted old 5s in the state of iOS 11, we dare you! Nah, given how much faster the new update is, it can breathe a whole new life into the aging handset, so you can even sideload the beta of iOS 12 on it now, and it will still be faster than with the retail iOS 11 you are trudging on it.

Extra battery stats
After the throttling saga, Apple is not leaving anything that is battery-related to chance, and with iOS 12, it introduces a bunch of new battery stats and graphs. The battery usage chart in Settings can now show your usage details from the last 24 hours to 10 days, and tapping a day bar will let you see a timeline of apps tat sucked the life out of it in the given timeframe, so you can have a clearer understanding which app that you use the most, is draining your battery the fastest.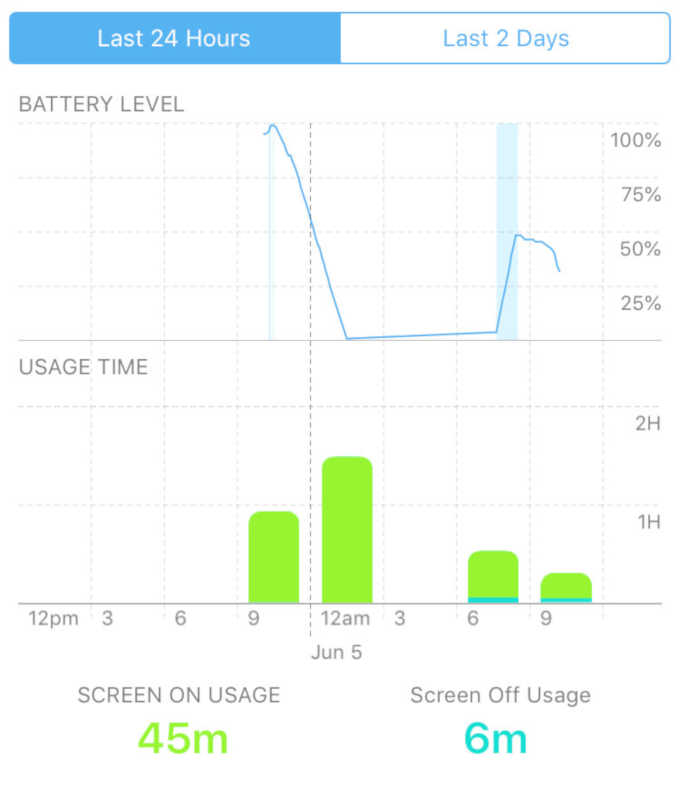 Custom notification banners
No, we aren't talking about the long-awaited
grouped notification
list - that is a major new feature, after all. A minor update to the system, but with potentially big repercussions for users and developers, is the iOS 12 ability to offer custom notifications. That's right, the banner with a few text lines that pops up, will now default to anything developers can concoct when pressed.
Apple will give devs the freedom to customize where notification banner items are placed, including the alert's title, subtitle, and body text. They can use various fonts, or different styling for the interface elements, too. App-specific data, and even images, or branding, can be displayed for one pretty, interactive notification banner, before you even get to the app in question.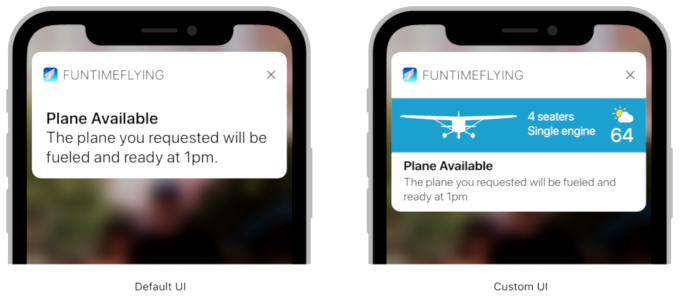 30-seconds Animoji
You asked, and Apple listened. The default 10-second Animoji video limit is now lifted to 30 seconds in iOS 12, so you don't have to resort to shady third-party apps and services to create a lasting impression of coughing uncontrollably while winking and sticking your tongue as the
new T-Rex character
.