iOS 12 – finally! – brings Grouped Notifications to iOS
14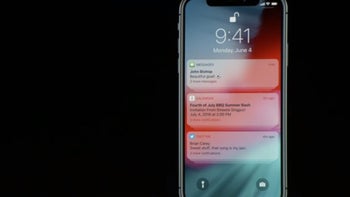 The unthinkable has happened: iOS now finally supports grouped notifications!
As people were using their phones more and more, and got involved more and more with apps, receiving notifications from all kinds of sources, Apple's mobile operating system has insisted on showing notifications in a never-ending stream of notifications that was not grouped by app and looked like one big mess, especially for those who receive tens and hundreds of notifications daily.
So imagine the loud reaction when Apple announced that - finally! - it's bringing grouped notifications to iOS 12.
And yes, grouped notifications on iOS 12 looks beautiful, and this is a welcome big step forward for the platform. You can tap on a group of notifications to expand them and you can easily discard all of the notifications from a group in the familiar swipe-and-tap manner. Also, you get a finer control over notifications as you can select some apps to deliver quiet notifications that bypass the lockscreen, if you don't want to be bothered.
Finally, Apple, finally!
source: Apple