Apple takes Animoji to a whole new level of narcissism with Memoji
18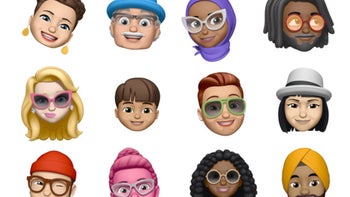 Apple is taking its
Animoji
set to a whole new level, and we don't mean the new tongue-recognition feature, the cute koala, or the ferocious T-Rex as new entrants. What the company announced has the potential to revolutionize our narcissistic tendencies, and bring them to their logical conclusion - Memoji.
The way it works is that the
TrueDepth
camera scans your facial features, leaves only your baby face in the frame, and then let's you accessorize the heck out of yourself, as your creator didn't intend. Add freckles, cut your hair short, put some sunglasses on - it will still be you under the props.
Needless to say, you can also simply be you, with a near-identical Memoji copy of your current hairdo and face situation. Add your Memoji to the Animoji roster below, and you are good to go, so that people converse with a somewhat cartoonish version of you, and only you unique self.