Apps on iOS 12 to start up to 2x faster, including on older iPhones
23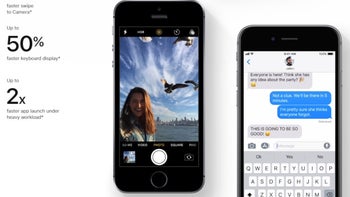 It seems that all the rumors that Apple will
focus on performance with iOS 12
, after the
#batterygate
and peak load dramas, turned out to be true. Apple's Craig Federighi just got up on stage to announce that its software engineers has optimized the peak load demands of the software for better distribution across the processing power inside an iPhone to such an extent, that apps will start up to 2x faster under load, including on older models.
This is a pretty breathtaking number, given how optimized iOS is already, and we can't wait to put this to the test. That will mean no more waiting and hiccups on older devices, and resources freed on newer iPhones, as well as a gentler impact on battery life. The average numbers Apple cited, compared to iOS 11, is apps launching 40% faster, keyboard coming up 50% quicker, and so on.
The best part is that the new code will bring faster timeframes to aging iPhones, too, such as the camera starting 70% faster. It remains to be seen how the revving up the CPU to the maximum much faster than before will behave on an older battery pack, but given all the throttling controversy, Apple has probably optimized the heck out of the software to do just that.