Article: Touchscreen technologies in phones
22

Introduction:
Touchscreen phones are becoming a part of our lives more and more each day. This is due to the fact that the touchscreen control method allows a device to be navigated much more easily, quickly and intuitively, since you can activate given applications by touch, rather than having to press a button multiple times (e.g. the D-pad). There are a few different types of technology that can be used to achieve this control method, each of them having its pros and cons.
The present article deals with all of these, used in the mobile phone industry; we'll see what they're sensitive to and what are their pros and cons. We've wasted enough time, so let's get started.
A little pre-history of the different types of technical methods, used in touchscreens:
Images courtesy of elotouch.com


The beginning: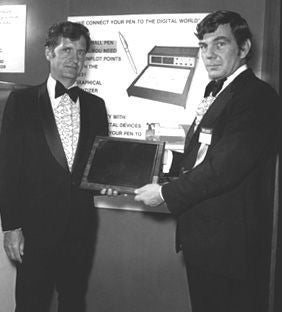 Dr. Samuel Hurst (left)
The father of the touchscreen technology is
Dr. Samuel Hurst
. In 1971, while he was working as an instructor at the University of Kentucky Research Foundation, he had to read a great volume of information during the graduation exams and it took whole two months so that two students could graduate. In an effort to save some time he invented the first touch sensor that he called "Еlograph" (electronic graphics), which allowed him to enter data faster. Alongside with this invention the company "Elographics" was born (known today as Elo TouchSystems). This device was not transparent as today's sensors are, but this achievement was a big move towards the modern touchscreen. Three years later, in 1974, Dr. Hurst designed the first transparent touchscreen, and in 1977 Elographics invented and patented the
5-wire resistive
technical method, which is still the most widely used one today.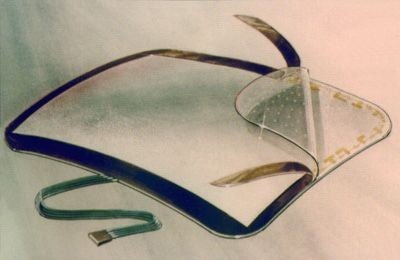 5-wire Resistive Touchscreen