Hand gestures could control future tablets based on Microsoft patent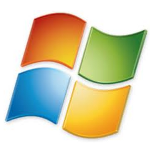 A recent patent application from Microsoft shows that the Redmond based firm is trying to offer a way for tablet users to
navigate their device with the help of real time hand gestures
. There is another part to this project that deals with a top-secret pico projector system that Microsoft says it will reveal at a future date.
Microsoft admits that getting a Tablet to understand hand gestures is a complex task. Therefore, the patent application is only for a series of concepts presented in a simplified form. Microsoft says it
will eventually file a more detailed description of the concept
. As an example of how difficult a project this is, the manufacturer notes that there has to be a way to differentiate between a hand or finger touching a screen or hovering above it. There are some similar technologies.
Google has a patent for a motion-detection gesture based system
for devices that also uses a front-facing camera.
Apple has filed an application for a patent on a 3D GUI
for iOS.
Random decision forests (consisting of multiple decision trees) are used to help determine if a hand is touching the screen and also helps decide the appearance or shape of the hand. A front-facing camera on the tablet would be the input device that would allow the user's hands to be "read" by the device. The image processing system from Microsoft is built into a tablet and would classify images on the display. This would be used by the UI to control applications on the tablet. This image processing system could be used to determine
if a hand is touching or not touching a screen
. Alternatively, a resistive layer could be placed on the screen to make this determination.
While Microsoft is remaining mum about its pico projector system, the filing shows the company looking at a way for
hand gestures to work with displays generated by the pico projector
. Despite the application, there is no guarantee that any of these concepts will ever find their way onto a Windows powered tablet. But considering the big lead that iOS and Android have in the tablet market over Windows, the latter needs to show some flashy new features that surpass applications on the top two tablet platforms. As RIM has discovered, merely trying to catch up to the leaders is not a strategy that works in this business. Windows 8 tablets must offer some new features that no other tablet can offer and at the same time, blow-away the public. These patents applications filed by Microsoft might hold the key to this quest.
source:
PatentBolt
via
BGR