HTC will showcase its Windows Phone 7 gear on October 11th as well
We know the venues -
New York
and
London
- for Microsoft's big show around Windows Phone 7's launch on October 11th. We know most
players
- Steve Ballmer will be joined by AT&T's CEO Ralph de la Vega for the opening keynote at 9:30am ET, which will be simulcast at the London satellite event, too.
In the next stages of the day-long event, T-Mobile is
set to showcase
some of its upcoming Windows Phone 7 devices and services in the afternoon, in a separate venue. Now it is HTC's turn to declare it will also be there. Does anyone still have doubts where the paths of these two cross? Why, the
HTC HD7
for T-Mobile, of course. Rumors are that HTC might also star with the music-centric
T8788
, and its giant speaker.
AT&T will probably start off the Windows Phone 7 madness on November 8th with the
Samsung Cetus
,
LG C900
, and the
HTC T8788
. Europe is poised to launch WP7 handsets earlier, on October 21st, with the
LG E900
and the
HTC Mozart
taking center stage.
Pictures of the 3.7" HTC Mozart with an 8MP camera leaked yesterday, confirming those rumors, and it was briefly spotted afterwards on the Orange UK's website, before the page was pulled down. Later on, we are hoping for the
HTC Mondrian, and Samsung Omnia 7
, on AT&T, and in Europe.
Samsung Cetus Specifications
LG E900 Specifications
LG C900 Specifications
HTC Mondrian Specifications
source:
WMExperts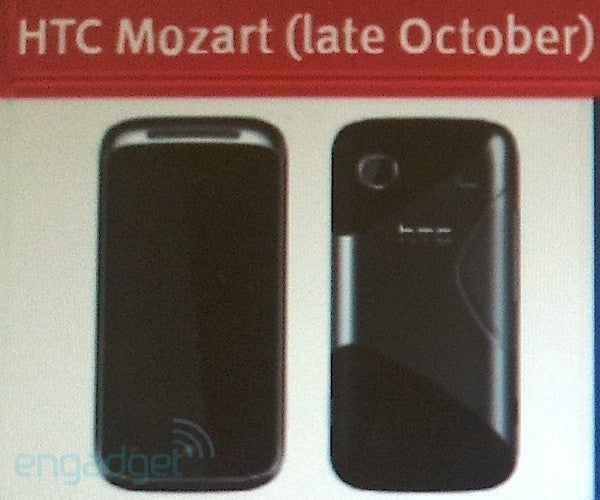 HTC Mozart