HTC phones stopped at border are beginning to enter the States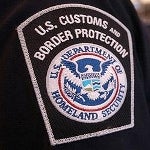 HTC has sent out a release that while short on words, is long on possibilities. The Taiwan based manufacturer says that some of its handsets
which were held up by U.S.Customs thanks to ITC intervention
, have been released. Some of the devices are
now in the hands of the end-user
. Based on what the manufacturer has said, this is going to be a long drawn out process as each unit needs to be reviewed by Customs and will be released after this inspection. HTC couldn't say if the freed devices were the AT&T HTC One X, the HTC EVO 4G LTE headed for a launch via Sprint or a combination of both.
That the phones are being released at all might have something to do
with the clever move by HTC to replace the infringing software on those units headed for the States
with software that most likely is clear of any patent violations. Apple's victory in court led to a ruling that
blocked the import
of certain HTC devices into the U.S. starting last month. The ITC started blocking the phone's entry into the States this past week. Since then,
shipments of the HTC Amaze 4G have been placed on hold
although it is unclear whether this has anything to do with the patent issue. HTC says it is confident that this matter will be resolved shortly. The HTC One X for AT&T has already been released although the carrier's website shows that it is currently sold out, which might have something to do with the ban. The
HTC EVO 4G LTE was set to launch on May 18th via Sprint
, but obviously that will have to be changed. An earlier May 23rd date mentioned by Best Buy in an email as the device's new launch date
was later rescinded
.
If this is the next step in the patent wars between manufacturers, we are looking at some big mess and if certain models get taken off the market due to the ITC,
prices are going to rise as demand for banned models outstrips supply
. Let's hope cooler heads prevail and we don't get to that point. Hope starts tomorrow when
Samsung and Apple meet at the CEO-level on Monday and Tuesday
in an attempt to work out an agreement on all of the litigation between the two rivals.
An active clarification regarding the US Custom's inspection status of HTC products
1.Date of occurrence of the event:2012/05/20
2.Company name:HTC Corporation
3.Relationship to the Company (please enter "head office" or "affiliate company"):Head Office
4.Reciprocal shareholding ratios:N/A
5.Cause of occurrence:Each imported HTC model must be reviewed by Customs and will be released once Customs officials have completed the inspection. Some models have gone through inspection and been released to our carriers customers. We don't have the status of each specific device model at this time, but we are working closely with Customs. We remain confident that this issue will be resolved soon.
6.Countermeasures:N/A
7.Any other matters that need to be specified:N/A
source: HTC via
Engadget