Samsung and Apple to meet on May 21st and May 22nd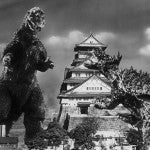 Apparently tired of seeing Samsung and Apple battle each other in the courtroom, Judge Lucy Koh of the United States District Court for the Northern District of California has given a nudge to both firms
to start settlement talks
. The talks, which Judge Koh suggested be handled by the CEOs of both firms and their chief attorneys, will take place on both May 21st and 22nd starting at 9:30am each day.
While the talks will take place in a San Francisco courthouse under the watchful eyes of Magistrate Judge Joseph C. Spero, the actual litigation is before the San Jose division of the court. The idea is to have a
Judge not involved with the proceedings listen to both sides
try to settle their differences. Samsung and Apple are each to provide a settlement statement to the court that gives each side's candid opinion on the likelihood of prevailing on their claims and defense.
According to Foss Patents,
both sides are currently facing off in 10 countries
and while the idea of settlement talks sounds good, the odds are that neither side will talk candidly about how secure they feel about their case in front of a Judge and the opposition. It would be great if both tech titans could just bury the hatchet, but if one side doesn't decide to take a giant leap forward, we wouldn't bet on it happening. Ironically, Samsung remains a major source of parts for the Apple iPhone and Apple iPad,
such as the A5 and A5X processors respectively
, which makes you wonder how that part of the relationship continues to blossom.
source:
FossPatents