HTC employee apologizes for the HTC ThunderBolt
68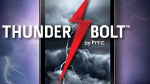 Can a smartphone ever be so bad that an employee for the manufacturer feels compelled to apologize for its existance? HTC's Erick Nielsen wants those who had a bad experience with the
HTC ThunderBolt
, to give the Taiwan based manufacturer another chance. As the first 4G LTE phone on Verizon's roster, expectations for the device were high. But a 1400mAh battery was way too light and battery life was very short. In addition, the HTC ThunderBolt received very little support after it launched with
an update to Android 4.0 taking place only recently
. Even Steve Wozniak, who has quite a collection of handsets, says that
the HTC ThunderBolt was one of the worst phones that he ever owned
.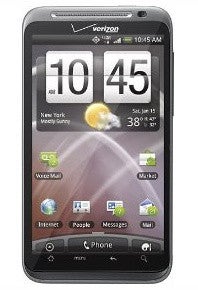 The HTC ThunderBolt
On his Reddit post, Nielsen explains that he understands why HTC ThunderBolt owners feel the way they do. He says that he hopes that they will give the OEM another chance. Of course, with the far superior
HTC One
now available, giving the company another chance is a lot easier. At this point, with the launch of the HTC ThunderBolt a little more than 2 years ago, those who bought the phone on contract and held it for the entire 24 month period should start finding themselves free of those handcuffs that bound them to Verizon. How many of these ThunderBolt owners had such a miserable experience that it has left them scarred for life as far as HTC is concerned?
In this day and age when faceless corporations turn out products quickly and then move on to the next thing, it is nice to see some humanity in the form of an employee that actually cares what the public's experience was with a product made by the corporation he works for. Hopefully the information that Nielsen receives from his post will be used by HTC to keep making better and better handsets. HTC has come a long way from the HTC ThunderBolt to the HTC One. Can it continue moving ahead from the HTC One to its next Android flagship model?
source:
Reddit
via
Phandroid