HTC One Max battery life test: the luxury of having a 3300mAh juicer
26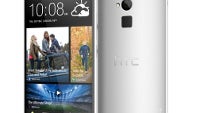 The
HTC One Max
is a gigantic 6-inch smartphone with plenty of space for a large battery, and that's why we're not surprised see a huge 3300mAh juicer inside HTC's first phablet. Can it provide enough juice to cover you even on your busiest days, though?
We have put the One Max through our extensive battery life test that mimics real-world usage and found it more than capable to do so. The HTC phablet scored a
whopping 7 hours and 27 minutes
on our battery test. This puts it at the top of our rankings, beating the already long-lasting Galaxy Note 3 by a huge margin, and leaving smaller smartphones in the dust.
The 7 hours and 27 minutes is the single-charge longevity you should get out of the HTC One Max if you use like you normally would with one exception - in our test, we don't put it to rest not even for a second. In reality, of course, you are not glued to your screen non-stop, so you should expect it to last much more. The One Max has great stand-by performance, and if we had to translate its 7h 27m score into real-world terms, we'd say that you can easily have it last a full 24-hour day, even under the heaviest of strains. Use it without going to extremes, and you'd enjoy two to three days of use between charges. Neat!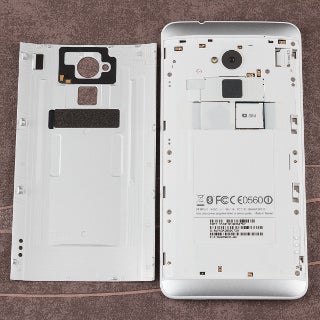 The HTC One Max outperforms most top smartphones like the Apple iPhone 5s, Samsung Galaxy S4 and Note 3, but in the class of phablets, we'd say increased battery longevity is becoming the norm. That's not to undermine HTC's efforts - after all, having your phone last a couple of days on a single charge is a freedom that few can afford - but it's also true that other phablets are emerging and raising the level for battery life. It's also worth mentioning that the battery on the One Max is not user-removeable.
All in all, the HTC One Max is not only big in size - it's equally big in battery longevity. And with that gorgeous aluminum body and premium design, it might turn out to be a great choice for those looking for their first phablet.
Testing method:
As for our battery test, we use a simulation of real-life usage. A smartphone nowadays is used for much more than calling and texting, so we had to take this into account. The average smartphone user actually spends most of the time on the web and social media, and you might be surprised that this average Joe of a user actually listens to music and plays games more than he talks! To get a better understanding of that average use, feel free to take a look at the top activities we do on our smartphones.