Step aside, Sony Xperia Z3, the Motorola DROID Turbo is the new king of flagship battery life
60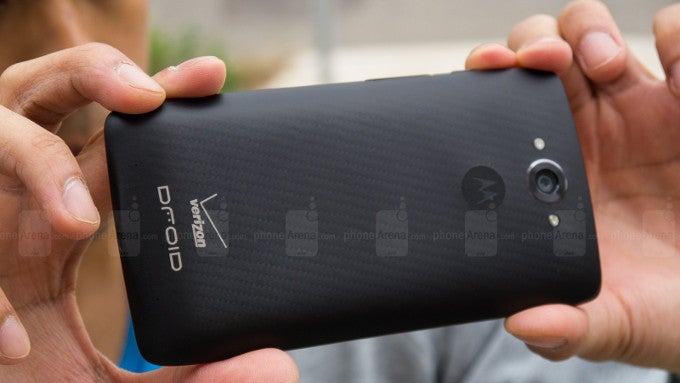 When just a little over a month ago the
Sony Xperia Z3
passed through our custom battery life benchmark with flying colors, it earned itself the title of the ultimate flagship endurance king. But a lot can happen in a month when we're talking about as competitive an industry as the mobile one, and, sure enough – the Motorola DROID Turbo happened.
Get a hold of this, folks – Motorola's insanely spec'd out new flagship clocked the amazing 10 hours and 43 minutes on our trying battery life test – more than any other high-end model we've tested, ever. In fact, the only two devices that are more resilient are the
ZTE Max
and the
Huawei Ascend Mate 2
, both of which are significantly less decked out. This puts the DROID Turbo ahead of the Xperia Z3 (9 hours 29 minutes) and even the Xp
eria Z3 Compact
(10 hours 2 minute). What's more, this results gives the Turbo a solid lead on other Quad HD smartphones, like the
Samsung Galaxy Note 4
(8 hours 43 minutes) and the
LG G3
(6 hours 14 minutes).
So how did the Turbo do it? Well, Motorola obviously did a commendable job picking up a power-efficient Quad HD screen, and we suspect a fair amount of optimizations were also carried out on the back end, but we obviously have to also address the fact that it packs an enormous, 3,900 mAh battery. Sure, that does come at the expense of thinness (the Turbo is 0.44 in- / 11.2 mm-thick), and this could very well be a deal-breaker, but we suspect quite a few people will be more than willing to overlook that considering what they're get in return. Now, just imagine if the Turbo had a 1080p screen...
Last, but not least, the otherwise massive cell inside the Turbo needs only 126 minutes, which is pretty impressive, considering its size. Take a look and, if you haven't done so yet – waste no time and go check out our
in-depth review of the Motorola DROID Turbo
.