Apple iPad Air 2 battery life test: shorter battery life despite Apple's claims
26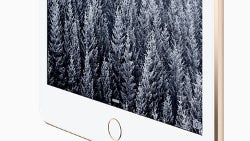 Apple has gained a lot of bragging rights with the iPad Air 2: it's the world's thinnest tablet, and at that - one of the lightest ones. Notably, it achieves all of this without compromising on performance, as the Air 2 features a massively powerful, tri-core processor.
However, you can't just avoid the laws of physics and having a thinner and lighter device like the iPad Air 2 does mean that something had to give. Unfortunately for many, in Apple's new tablet this compromise is the battery size. The new iPad Air 2 comes with a 7340mAh battery, nearly 17% smaller than the 8820mAh juicer on last year's iPad Air.
As much as we all like to believe in miracles (especially with the increasingly chilly and Christmas-y weather), our iPad Air 2 battery life test score shows that smaller size in this case does mean shorter actual battery life, and we are not really witnessing a miracle here.
The new tablet scored
7 hours and 27 minutes
on our battery life test, a full hour and 11 minutes less than its predecessor. This is roughly in line with the decrease in battery capacity - 17% decrease in capacity results in a nearly 14% drop in battery life on our test. Let us also remind you that we test all devices under identical conditions: the display is calibrated at 200 nits, and all run a script that simulates average use, running non-stop, without any screen off time. Take a look at how the new iPad Air 2 ranks compared to its peers right below:
We should also say that we were particularly curious to run our own tests, as Apple claims that despite the change in battery capacity, the new iPad Air 2 does not make a compromise and does not have 'shorter battery life'. Here is the company's official statement, found on the Performance page for the Air 2: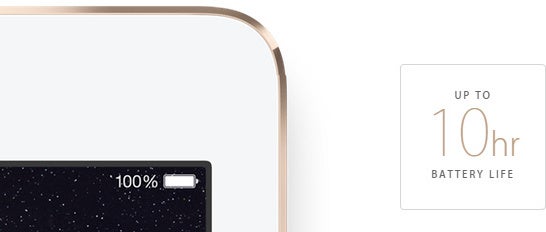 "With this kind of performance, you might expect a compromise or two. Like a bigger form factor or a shorter battery life. But iPad Air 2 is both thinner and lighter than the previous iPad Air. And thanks in part to the M8 motion coprocessor, it still has an incredibly long 10-hour battery life.*"
Admittedly, the asterisk links to a disclaimer saying that battery life varies by use and configuration, and the load that we put our devices through might (and probably does) differ than what Apple itself tests.
However, given the consistency of our own test, we're seeing conclusive evidence that the battery life of the iPad Air 2 does in fact fall short of the original iPad Air in a direct comparison, something that contradicts Apple's claims. Unfortunately, this also dismantles a good deal of the magical 'no-compromise' transformation narrative of the Air 2, and leaves us with a less pretty iPad fairy tale for Christmas.
Recommended Stories