HTC One A9 to be unveiled at huge media events held next month in multiple U.S. cities?
11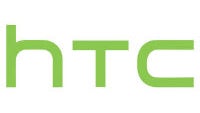 HTC is no longer expected to
unveil its new "Hero" phone, the HTC One A9, on September 29th
. A teaser previously hinted at the possible introduction of two devices on that date, with a slogan of "
The World Best Meets The Best
" on top of the image. While it was thought that the HTC One A9 would be one of the two phones being introduced, a report today says that
we will see a new version of the HTC Butterfly 3 for China, and an updated HTC One M9+ for global markets
(possibly including the U.S.) unveiled on the 29th of this month.
So what about the HTC One A9? Today, a tweet from mobile journalist @Ricciolo1 revealed that HTC will be holding a major event in multiple U.S. cities next month, to take the wraps off of the One A9. He adds that we should expect to see a huge marketing campaign for the phone also starting in October.
We've been pretty harsh in the past at the way that HTC has marketed its flagship models. There was
the $12 million wasted on Robert Downey Jr.
, followed by
Gary Oldman's "Blah, blah, blah, blah, blah"
dialogue in the
HTC One (M8)
spots. Then there was the ad for the
HTC One M9
this spring,
featuring Seattle Mariners' second baseman Robinson Cano taking cuts
at the
Apple iPhone 6
, the
LG G3
and the
Samsung Galaxy S5
.
This summer, HTC finally released a series of ads that met with our satisfaction.
The blind test spots showed off the One M9 against the competition
, and allowed viewers to see the handset in action. Producing a "Hero" device is only part of the battle. Getting people to want to buy the phone by developing ads that help sell it is another part of the battle, and one that HTC has not been that good at.
Besides redesigning its new flagship phone, let's hope that HTC has also given serious thought to how the device will be marketed.

@Ricciolo1's tweet reveals information about the unveiling of the HTC One A9 next month
Thanks for the tip!
source:
@Ricciolo1