HTC Nexus Marlin render: this is what the phone will allegedly look like
36
Rumor has it that Google is about to launch two Nexus smartphones this year – just like in 2015. According to leaks, both handsets are to be made by none other but HTC, and their codenames are
Sailfish
and
Marlin
. The former would be your "regular-sized", 5-inch smartphone, while the latter would go into phablet territory with a 5.5-inch display. Other than that, both are said to be made out of metal and even look very similar, unlike the
Nexus 5X
and
Nexus 6P
, which were different as night and day, and built by two different companies – LG and Huawei, respectively.
While we haven't seen any clear pictures of the devices, there are renders out there, reportedly drawn according to specs leaked by various sources and insiders. Thus far, we've seen a couple of mockups (
1
,
2
) of both smartphones, showing a design, which is not very similar to current HTC smartphones, and a back-mounted fingerprint scanner.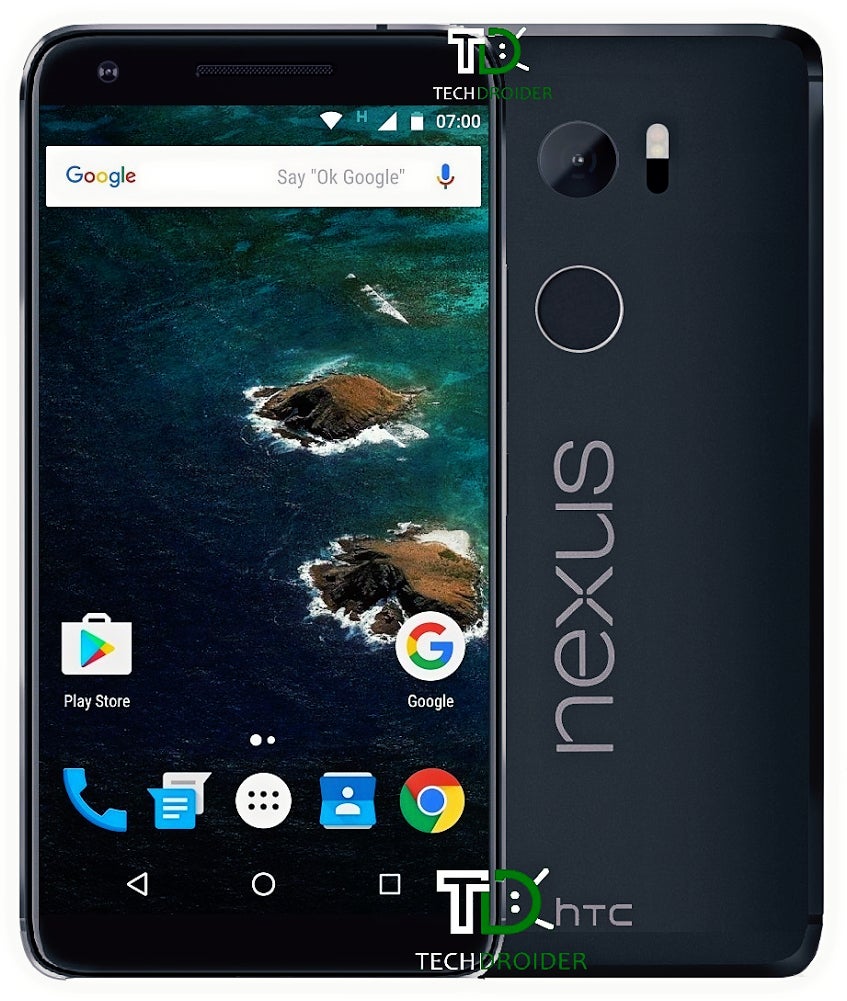 Today, a new render of the alleged future 5.5-inch Nexus has popped up on the Web. Made by the same people who posted a real-life picture of
an alleged Marlin unit running Android 7 Nougat
, this render shows us a device very reminiscent of HTC's latest flagship – the
HTC 10
. According to the report, an inside source has seen the image and has confirmed that it looks "pretty accurate". Beyond that, we have no way of determining the level of authenticity of the information given, so do take it with a grain of salt. Especially since it looks like a mashed combination between edited versions of the official HTC 10 and Nexus 5X computer-generated images.
The picture shows both the front and back of the device. With no hardware navigation controls on its front, as is usually the case with the Nexus line, we have a plain, clean-looking face. The glass panel is rounded off at the edges and tucked into the metal frame, giving it that HTC 10-esque look. However, the bezel sizes might be off, as the report says that the exact dimensions of the phone have not been leaked yet. Also, the front may or may not have stereo speakers.
On the back, we have the fingerprint sensor dimple right under the camera – something that is more of a Nexus thing than a typical HTC design choice. But we can also see a pretty bold bevel around the edge, like the one we've seen on the HTC 10.
source:
TechDroider