Google will refund $19 million to parents whose kids went on in-app purchase sprees
2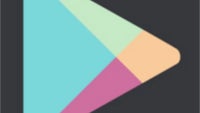 The freemium model that many games and apps have been employing for the past couple of years has become a
controversial topic
and has generally pulled a lot of negative emotions towards free games. Believe it or not, the first free-to-play titles usually offered some non-intrusive in-app purchases, which were not gameplay-modifying in any way. Usually, games used to offer purely cosmetic items that one could buy in order to spruce up the visuals of their game and show support for the developer. After all – who would buy a different color for their character's outfit, if they didn't like the game? It was a win-win, and some of the very good freemium games still follow the same style; however, unfortunately, the app stores for both Apple and Google have been flooded with titles that offer crippled gameplay, unless you cough up some dough every once in a while.
What this means is that if one plays such a title for a long enough time, it could end up costing them as much as 10 times the price of a premium game. Of course, most grown-ups can do the simple math and know to steer clear, not to mention that these games usually offer a pretty poor and unconvincing gameplay experience. However, kids are usually attracted by the colorful visuals, ponies,
Kim Kardashian
, and the promise that the game is about to become awesome, just after buying "x" item for "y" in-game currency. In-game currency, of course, comes from real-world currency – or in this case – mommy's or daddy's credit card, which has been synched to the smart device the child is currently playing on.
Now, it could be easy to argue that a parent should keep the family tablet / their smartphone locked up tight – when it comes to transaction details, that is – however, facing the truth – we live in a day and age where technology has permeated the lifestyles of a wide variety of people – many of which are not very tech-savvy. This is in no way a bad thing, however, it's safe to assume that there are millions of parents worldwide, who are unaware of a smartphone's restrictive functions and the dangers of in-app purchases, if one fails to place proper password protection.
Needless to say, the past year has seen an uproar, with parents demanding refunds for in-app purchases that they have not approved of, and that the App Store and Play Store have been way too non-restrictive about. The Federal Trade Commision stepped in and readied its slapping paddle. Apple responded by
refunding $32.5 million
to enraged parents at the start of the year and by
changing the rules
on gambling apps and children's apps a couple of months after.
Google first tried to tell parents to take it up with the app developers, since it's the developers who use the bait-and-switch tactics, and not the Play Store. Still, Google did add an option to its settings, to make the user's device require a password for each purchase (as opposed to – asking for a password once every 30 minutes). Now, the search giant has finally bent over backwards and agreed to refund $19 million to parents in the US.
It's good to see new policies and restrictions imposed on freemium games. Also, Google's been getting
pretty liberal with the Play Store's purchase-refund window
(for apps, not in-app purchases), so that inspires some confidence in the company's willingness to protect its users' money (and it definitely removes 30 minutes of internal debating before buying an app).
Now, the only one who hasn't settled with the FTC is
Amazon
. Let's see how that goes.
source:
The Guardian