Google Play (unofficially) gives you 2 hours to get a refund on an app or game
5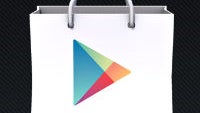 This is a bit of news that may not be a surprise to some of you, but it is very interesting nonetheless. It appears as though Google has quietly changed the refund window for an app or game purchased in the Play Store from just 15-minutes to 2 hours. The change has not officially been announced by Google, but it appears real.
The change was first reported by
Android Police
about three weeks ago. We didn't bring it to you the news because it could have easily been a strange glitch, or a change that Google was testing, but wouldn't keep. However, it has been three weeks and the refund window is still at 2 hours. So, all you have to do to get your money back on a bad app or game purchase is to hop back to the Google Play Store listing for the app and tap "refund". There is a chance that Google could end this policy as quietly as it put it in place, so we'll have to keep an eye on it.
In the meantime, there is always a bit of a
trick to get a refund
on a Google Play app purchase for up to 48-hours. Of course, maybe you won't need to use that, because 2 hours is a solid amount of time to decide whether or not you like an app or game enough to keep it.