FTC sues Amazon over in-app purchases
17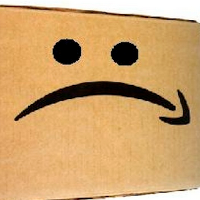 The FTC has initiated a lawsuit against Amazon, claiming that the latter had received millions of dollars by allowing children to make in-app purchases without parental approval. Earlier this year,
Apple had to refund $32.5 million to parents
whose children made in-app purchases totaling that amount, without the permission of their mom or dad.
In Amazon's case, the apps were purchased using an Amazon Kindle Fire tablet. The FTC is also claiming that
when Amazon started allowing in-app purchases back in 2012
, it failed to require the use of a password to prevent kids from racking up large dollar amounts of in-app purchases. Amazon sent a letter to the commission earlier, in which it defended its record by saying that it uses "effective" parental controls and that real-time notices are sent with each transaction.
The FTC noted Amazon's policy that all in-app purchases are "final and non-refundable." Still, the commission is demanding that Amazon refund all of the purchases made by children without parental approval. As an example, it cites the story of one child, who spent $350 on virtual items before her mom caught on. Amazon keeps 30% of the revenue generated by these purchases.
"Amazon's in-app system allowed children to incur unlimited charges on their parents' accounts without permission. Even Amazon's own employees recognized the serious problem its process created. We are seeking refunds for affected parents and a court order to ensure that Amazon gets parents' consent for in-app purchases."-Edith Ramirez, FTC Chairwoman
source:
FTC
via
USAToday