Google wants Oracle lawyer held in contempt for releasing confidential information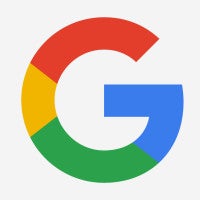 It all dates back to 2010
when Oracle sued Google for using Java's APIs without permission
. Google argued that APIs cannot be afforded patent protection and a jury ruled in Google's favor back in 2012. Two years later, the decision was partly reversed. Last year, the Supreme Court felt the case wasn't worthy of being argued before them, and remanded the case back to lower court. For its part,
Google plans on switching to the open source version of Java, Open JDK, starting with Android N
.
With Oracle and Google in court recently, an Oracle attorney revealed confidential information from a folder marked "For Attorney's Eyes Only." The leak revealed that
Google has made $22 billion in profits on Android
. One leak led to another as it was reported that
Google had paid Apple $1 billion in 2014 to keep its search bar on the iPhone
. Both morsels of juicy information were not to be released to the public.
Google has sent a letter to the court, asking it to find the Oracle attorney who revealed the confidential information in contempt. Google is looking for sanctions that would prevent Oracle's attorney from obtaining Samsung documents containing confidential information. Samsung is also requesting that the attorney be prevented from viewing confidential information relating to a third party.
In its letter to the court, Google said that the statements made by the Oracle attorney violated a protective order. "The severe potential consequences of public disclosure quickly became reality, particularly given the surprising nature of the disclosure," Google wrote.
source:
Reuters