Oracle claims Google directly copied their Java code
2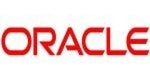 Back in August, Oracle sued
Google
for using patented Java codes in their Android operating system. They claimed rights to the patents which they inherited in their acquisition of Sun Microsystems. Oracle is now claiming that Google "directly copied" their Java code.
The
original lawsuit
didn't provide much detail about the alleged infringement, but they have now complied a more specific list of grievances. Oracle says that "approximately one third of Android's Application Programmer Interface (API) packages [are] derivative of Oracle's copyrighted Java API packages."
The statement goes on to name Java method and class names, definitions, organization, parameters, the organization of Java class libraries, as well as the content and organization of Java's documentation as infringed copyrights.
Oracle's suit is now so bold as to claim that "In at least several instances, Android computer program code also was directly copied from copyrighted Oracle America code."
Google initially dismissed the allegations as unfounded attacks on the open source community, but the specificity of the allegations seems to imply that Oracle really believes they have a case.
Oracle has moved for an injunction on the infringing Android code, but we think they might be fighting an uphill battle. It also seems too convenient (and predictable) that they have doubled their litigious efforts as
Android is rising
to smartphone supremacy.
source:
Yahoo! News