Report: Oracle attorney says that Google has made $22 billion in profits from Android
43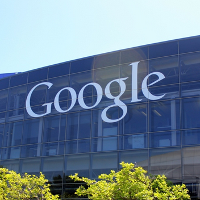 An Oracle attorney revealed in a courtroom last week that Android has brought in $31 billion in revenue and $22 billion in profits for Google. The figures were stated in court by the lawyer on January 14th. Oracle is suing Google, claiming that the company used Java without permission while developing the Android OS. Oracle now is seeking more than $1 billion from Google, having added to its original claim to include newer Android models.
Last month Google said that
Android N will replace Java with OpenJDK
. The latter is the open source version of Java which will not require Google to license it from Oracle. As for the financial information divulged by the attorney, Google said that those numbers should not have been publicly disclosed. In a court filing, the company says that the Oracle attorney used confidential financial information to calculate the figures. This information was in a file marked "Attorney's Eyes Only." Google has asked a federal judge in San Francisco to redact and seal the publicly available transcripts from the hearing.
While Google doesn't sell the rights to Android, it profits from selling ads that appear on Android devices, and from apps and other content that is sold to Android users from the Google Play Store.
"Google does not publicly allocate revenues or profits to Android separate and apart from Google's general business. That non-public financial data is highly sensitive, and public disclosure could have significant negative effects on Google's business."-Google
source:
Bloomberg