Apple received $1 billion from Google in 2014 for its share of Google Search ad revenue
74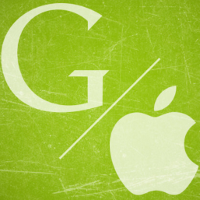 Earlier today, we told you how confidential Google financial information was leaked in a courtroom by an Oracle attorney named Annette Hurst. The lawyer apparently couldn't understand what "For Attorney's eyes only" meant. Instead, the whole world has discovered that
Android has provided Google with $31 billion in revenue and $22 billion in profits
overall. Oracle is suing Google over the latter's unlicensed use of Java while developing Android.
Some more interesting financial data related to Google has also been revealed. According to a transcript of the court battle between Oracle and Google, Apple received $1 billion from the search giant in 2014. Apparently, the two rivals have a deal that pays Apple a percentage of the revenue received by Google for Search ads that appear on the iPhone. A spokeswoman for Apple and a spokesman for Google both refused to comment.
Ms. Hurst, who revealed the agreement during a court session dated January 14th, also revealed that a Google witness during pre-trial conversations said that "at one point in time the revenue share was 34 percent." It isn't clear whether that meant that Apple received 34% of the ad revenue, or if that amount was kept by Google.
Google's attorney, Robert Van Nest, was upset over the mention of that figure. "That percentage just stated, that should be sealed," he said. "We are talking hypotheticals here. That's not a publicly known number." While the magistrate judge refused to seal the transcript, both Apple and Google (making for unlikely bedfellows) went to U.S. District Judge William Alsup and requested that he seal the transcript. Google said it would be hard for the company to negotiate similar deals in the future if the terms of its deal with Apple were to be public knowledge.
While there is no indication that Judge Alsup signed off on Apple and Google's request, the transcript subsequently disappeared from electronic court records.
source:
Bloomberg