Google thinking of sharing Google Wallet revenue with Verizon and AT&T
11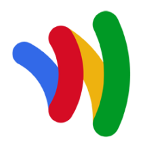 So far, Google Wallet
has not lived up to the hope that it had when launched
. So far, it is only available on one device, the Google Nexus S 4G from Sprint. In addition, the Sprint version of the Samsung GALAXY Nexus will be released soon and that handset is expected to also support Google Wallet. The
latest rumored launch date for the phone is April 15th
. During2012, Sprint is expected
to offer ten devices that will support Google Wallet
. But for Google Wallet to be a success, it needs to
broaden its support to other carriers
.
share its Google Wallet revenues with Verizon and AT&T.
This would give the latter two carriers a monetary incentive to see Google Wallet succeed
.
But there is a hang-up with this plan. Verizon and AT&T along with T-Mobile are part of a
competing mobile payment system called ISIS
. And while ISIS has yet to launch, it already seems to be ahead of Google Wallet thanks
to a number of partnerships that the start-up has entered int
o.
But Google didn't get to where it is now by not thinking ahead. The company has a back-up plan and if the carriers refuse to join the Google Wallet team, Google will forget about them and instead, put up payment terminals that would send payment information
directly to Google's servers
thus eliminating the need for the carriers.The only problem there is that these terminals would require more of an investment from Google. Hopefully for Google, the carriers will agree to the revenue sharing plan, although that is far from being a sure thing. After all, ISIS will soon be launching and as we said, it appears to already be where Google Wallet needs to go.
source:
AndroidGuys