ISIS adds four new payment system suppliers to its ecosystem
4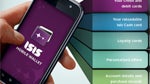 Google Wallet is officially on notice: Isis, the digital wallet system backed by Verizon, AT&T, and T Mobile just announced four new partners in its ecosystem. VeriFone, Ingenico, ViVOtech and Equinox Payments will all work to integrate their payment systems into Isis. VeriFone is one of the largest point-of-sale providers, and could be a key to getting NFC payments into more retail outlets.
While these service providers are a key win for Isis, they still need to attract customers. The three carriers
pledged to spend $100 million
last fall to help speed up the adoption of Isis, it none the less has run behind Google Wallet in terms of customer adoption (not that either has had much success yet). Isis trials are
scheduled to take place in Utah
sometime this year, but until there is a broader rollout and marketing of Isis it's more or less vaporware to the average consumer.
Google Wallet isn't taking this lying down – Sprint announced at MWC last week that they will be bringing
10 additional Google Wallet handsets
to market this year, meaning that by the time Isis completes payment trials Google Wallet may be a common feature on Sprint.
It's an interesting battle – Isis has a larger cabal of industry support behind it, with three of the four major U.S. carriers, several banks, and now a variety of payment system providers on board – but Google Wallet has a head start and better customer visibility, and despite Google's
recent flap over user privacy
it seems that customers would prefer to trust Google than the big carriers when it comes to digital wallets.
Of course there doesn't have to be one winner, anymore then there is only one type of credit card. If you had to choose one or the other, which would
you
pick? Let us know in the comments section below!
source:
Isis
via
The Verge