Google releases Project Glass video capture and details, expands pre-orders
19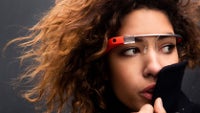 Almost a year has passed since we first heard about
Google's Project Glass
, a wearable heads-up display that boggles the mind with all the possibilities coming with it. It was around then we first saw a
promo video of what Glass could one day do
, and now that Google has given the device away to all kinds of users starting with
fashion models
and
ending with developers
, the company has made a pretty amazing video comprised of this time real footage captured on Glass.
You get to see how it looks like in the corner of your eye and you even get a peek at the interface, mostly controlled by voice but also with the touchpad on the side of the frame.
Good news is
Google is also expanding pre-orders for Glass
and if you have a good idea of how to use Glass you can get one of 8,000 additional devices the company is giving away. You can apply via Google+ or Twitter using hashtag #ifihadglass.
"We're looking for bold, creative individuals who want to join us and be a part of shaping the future of Glass. We'd love to make everyone an Explorer, but we're starting off a bit smaller. We're still in the early stages, and while we can't promise everything will be perfect, we can promise it will be exciting."

In the meantime, Google has also posted new images of the Glass headset with five different colors: charcoal, tangerine, shale, cotton, and sky. Interestingly, Glass is also suggested to be water-resistant, a feature that we are yet to confirm.
source:
Google Glass