Google pushes Android developers towards use of Google Wallet
5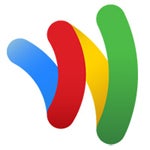 When developers first started to populate the Android Market, Google didn't have an in-house solution for in-app transactions. As a result developers turned to
third party payment options
, such as
PayPal
,
Boku
, and Zong. While this solved the problem of enabling payments inside of Android apps, the multiple competing payment platforms hurt the rate at which app users purchased items (the "conversion rate"), because not all potential users would have the necessary payment account set up.
To address this,
Google is now pushing developers to adopt the use of Google Wallet for all in-app payments
. Users that purchase apps already have a
Google Wallet account by default
, so while switching the payment type involves more upfront work for developers, it should also lead to a higher conversion rate.
Charles Hudson, of Bionic Panda is seeing that in action since his company switched from PayPal to Google Wallet last spring. He indicated that while they lost a few customers initially, they have seen "an overall lift in conversion and monetization on a per-user basis," since then. Hudson added. "Without having to choose your payment option it's closer to the one-click experience of the Apple iOS platform. The convenience factor would outweigh customer losses."
Not everyone has been as quick to change to the new payment system, and Google has started to send out notices that the current terms of use for the Google Play store (previously the Android Market) require the shift to Google Wallet. In some cases developers have received warnings that failure to comply could lead to delisting from the store until the app is updated.
Google gets a bigger cut of in-app payments from Google Wallet, taking the same 30% that Apple takes from their App Store. So the shift to Google Wallet could make Android more lucrative to the search giant. At the same time, studies have shown that in-app purchases have lagged significantly behind Apple's App Store, which means that Android app development has often been less lucrative, despite having recently
caught up to Apple
in the number of apps served.
That means the shift should benefit everyone – consumers will get a simpler, one-click way to make in-app purchases, developers should get a resulting increase in their conversion rate, and Google should get both a bigger revenue stream and an app ecosystem that helps make Android even more appealing to customers who dislike complexity.
source:
Reuters