Google Checkout merges into Google Wallet
1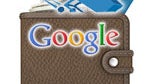 What's the difference between Google Checkout and Google Wallet? Nothing, anymore. Google announced, in a blog post yesterday, that it will be
merging Google Checkout into Google Wallet
to create one, unified digital payment platform under the Google Wallet name. Now Google Wallet will handle purchases online and in-store. Google is also beginning to introduce Google Wallet as the payment method on Android Market, YouTube, and Google+ Games.
On the consumer side of things, Google is pushing the convenience aspect of simply using a username and password to make purchases online rather than having to enter in the same information repeatedly, such as shipping addresses and credit card information. Citi MasterCard cardholders will also be able to add those cards into the Google Wallet mobile app and have access to their Citi MasterCards as payment options when using Google Wallet online. Current users of Google Checkout will have their accounts transitioned to Google Wallet the next time they sign-in or make an online purchase.
Merchants, on the other hand, do not have to transition anything. Google promises that the transition will be seamless in order to prevent any payment processing interruptions during the holiday shopping season. Google will be working with merchants next year to swap out branding logos and introduce them to new features that may benefit their business.
source:
Google
via
All Things D