Google is asking YouTubers to use their Pixel 3 XL notch-hating videos
27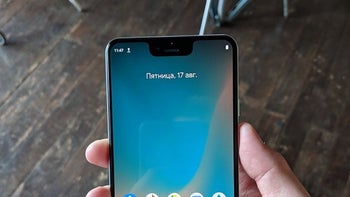 The infamous notch, seen here on the device Rozetked.me got
The Google
Pixel XL 3
is easily one of the most leaked smartphones. The announcement of Google's new phones is
officially scheduled for October 9th
, but we've already seen an
unboxing
,
camera samples
and even a
full review
of the larger model. Or have we? The leaks were so good, that some people started questioning if that's not some next level trolling on behalf of Google. The reason for it? The giant notch on top of the phone's display. The notch was ridiculed by pretty much everyone that laid eyes on it and was like gasoline to the leaks' fire.
Now, there's new development that further messes with our heads. According to Jon Prosser, the guy making videos for the "front page tech" channel, Google has contacted him and other YouTubers, asking for permission to use parts of videos they've made about the Pixel XL 3. That's as much as he's allowed to say, according to the arrangement he has with Google. Not much more is needed, however, considering how one-sided the opinions about the XL 3 and its notch were. It appears that Google wants to make a highlight reel of strong reactions that it will likely show during the event on October 9th.
Obviously, some skeptics might think he said it to get views, but in about a month there either will be a video like that or not, and we don't think he'd risk his channel's reputation for some quick gains. You can judge for yourselves by watching the video below (the interesting part starts at 3:00):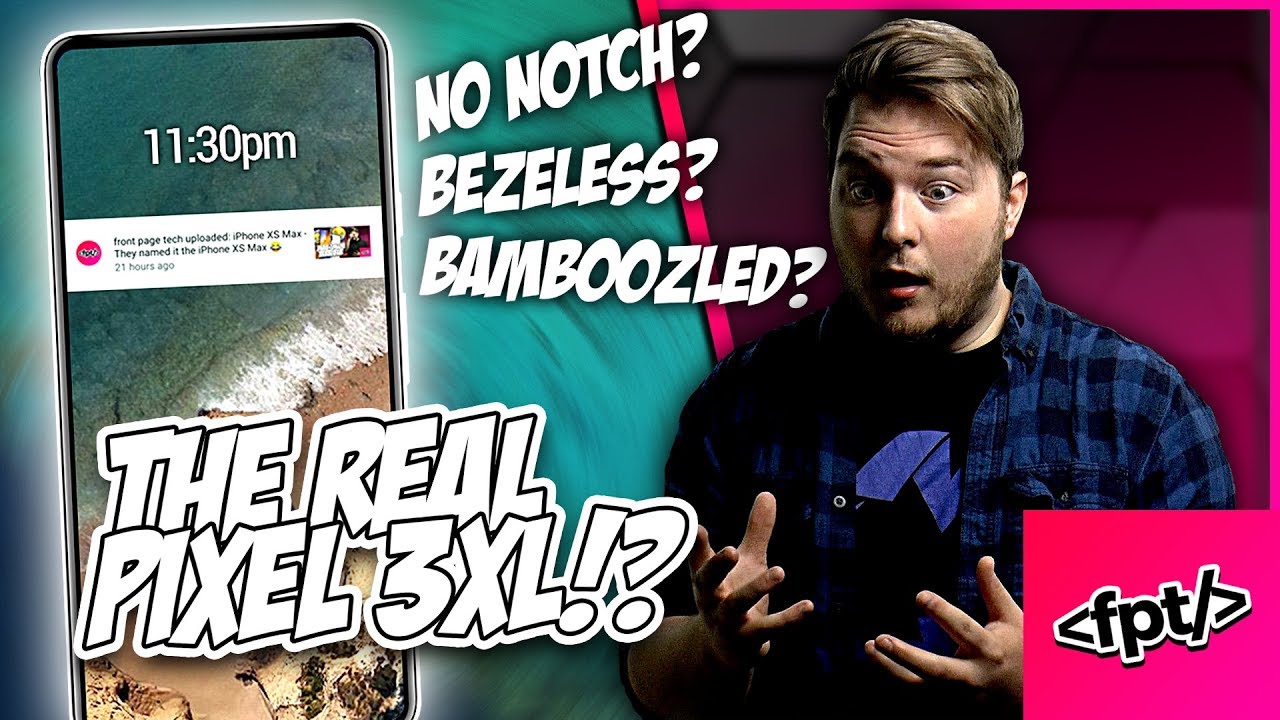 Let's assume Google did get those clips. That gives power to the theory that the leaks we've seen are not showing the real Pixel XL 3 and Google is planning to show how much people hated that design, only to release something completely different (well, as different as smartphone design allows these days). On the other hand, it could be just another way to make us talk about its upcoming devices (which is obviously happening). But does Google have any interest in getting our hopes up, only to later release the device everyone made fun of? Not really.

If there's a company that has the resources to pull a stunt like that, it's Google, and seeing it play out successfully will be amazing. However, the sceptics in us would rather keep our expectations low and we're already preparing to accept Google's ugly duckling (which could have been the goal all along!). One thing is certain, October can't come fast enough.
Recommended Stories