Google Play Services 9.8 launched with loads of new features, improvements
5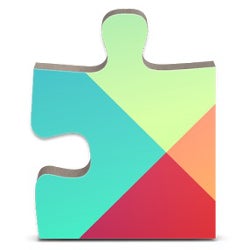 The proprietary background services and API package for Android devices, Google Play Services has just received a major update that adds numerous features and enhancements that should make it even more useful to developers and Android users alike.
Since this is a major release, Google published a fairly long changelog that highlights some of the most important changes included in Google Play Services 9.8. It's important to note though that Google has decided to disable Nearby Notifications due to an issue that couldn't be addressed in time.
The good news is that this is just a temporary solution, so Google could enable the feature in the next update for
Google Play Services
.
It's also worth mentioning that Fit now features a Goals API, which allows apps to read fitness goals created by users of the Google Fit application for Android devices.
Even though the Nearby Notifications has been temporarily disabled, the Nearby Messages feature has been enhanced with a new opt-in UI, as well as support for hands-free operation.
The Cast API has been improved with new features and improvements, along with
Firebase
. Many bug fixes and tweaks have been implemented as well, so make sure you check out the full changelog via the source link below.