Google Pixel XL 2 passes through the FCC, won't support T-Mobile's 600MHz LTE network
12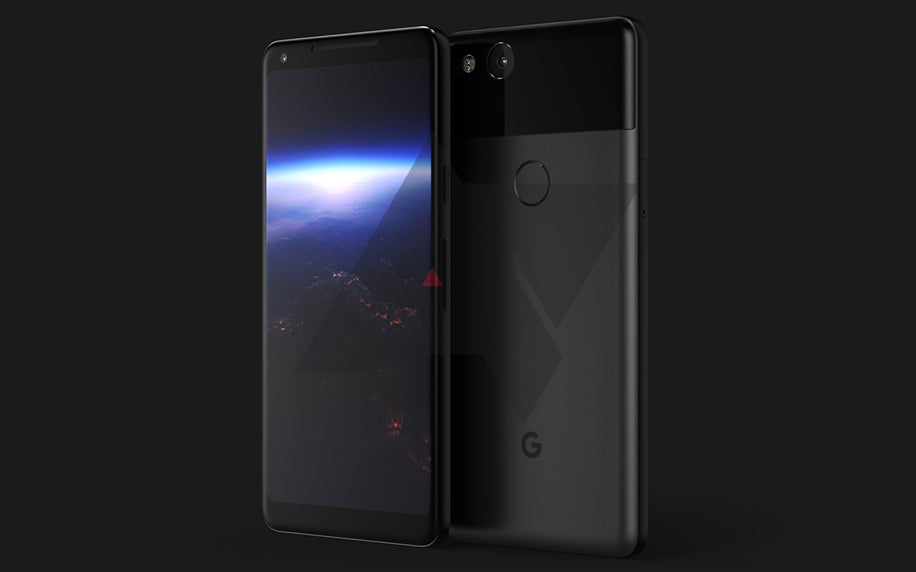 Android Police's unofficial render of the Pixel XL 2, which is allegedly based on real-life photos
In a curious choice of timing,
Google decided to unveil the release date
for its next generation of Pixel phones yesterday, just a day after Apple's
iPhone 8
/
X
event. That's just marketing 101, really — Google is simply using the opportunity to remind people that there are high-end options outside of Apple's ecosystem.
And whether it's a coincidence or not, today we've got another piece of news regarding the Pixel 2 series — the
Pixel 2 XL
, to be more precise. Namely, the device just passed through the Federal Communications Commission's certification process.
Though one wouldn't be able to tell it just from reading the publicly available paperwork: unlike with the smaller, HTC-made Pixel 2
which was certified about a month ago
, the Pixel 2 XL docs have been carefully scrubbed of any revealing information this time — sorry, folks! In fact, the only reason we know this is the Pixel 2 XL is the model number, G011C, which was leaked
back when LG was revealed as the manufacturer
.
But there is one piece of info buried inside users in the U.S. might find interesting: unlike the
LG V30
, the Pixel 2 XL does not support
T-Mobile's brand-new 600 MHz LTE frequency
, as the required band 71 isn't listed in the documents. This, however, will only be bad news for people living in rural areas, as the rollout won't reach major cities until at least 2020.
On the other hand, this means LG isn't just slapping a new shell on an old phone and calling it the Pixel 2 XL, but is instead producing it independently — so we might just see some cool surprises once the duo is finally unveiled.
Oh, and about that release — it's coming next month, on October 4th — so mark the date on your calendars. We already know a fair bit about the two Pixel 2 handsets, including some real-life photos of the smaller one, so to get the full info make sure to check out
our rumor round-up
.