LG V30 is the first phone to support T-Mobile's new 600Mhz LTE band for rural areas
6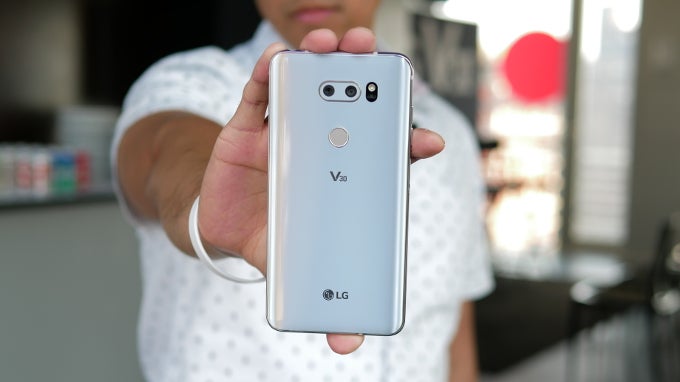 The new LG
V30
will be the first phone to support T-Mobile's new 4G LTE frequency, the 600MHz channel, or simply: LTE band 71, according to T-Mobile chief executive officer John Legere.
First some background: T-Mobile acquired a huge, 30MHz chunk of spectrum in an auction that ended this summer, and this new LTE channel is part of that acquisition. This added spectrum strengthen T-Mobile's weakest areas of coverage: the rural areas, and with this added spectrum, it can finally compete with Verizon Wireless and AT&T.
Interestingly, 600MHz is considered low-band spectrum, which means that the individual radio waves are longer and can easier penetrate through buildings.
Band 71 will provide 4G LTE to 6 million Americans in rural areas by the end of the year
And even more interestingly, the LG V30 is the second LG device to support additional T-Mobile spectrum. The
V20
last year came with support for 4G LTE band 66, which is an extension of T-Mobile's AWS bands. The higher-end phones that followed the V30 release, also feature band 66 support, so it was a trend-setter in that aspect.
Samsung's
Galaxy Note 8
does not support the new band, so this also gives the V30 a slight advantage in terms of LTE connectivity on T-Mobile.
The new band 71 will roll out to cities in Wyoming, Northwest Oregon, West Texas, Southwest Kansas, the Oklahoma panhandle, Western North Dakota, Maine, Coastal North Carolina, Central Pennsylvania, Central Virginia and Eastern Washington by the end of the year, according to T-Mobile. This is expected to boost its coverage by 6 million people to a total of 321 million Americans.