Google Pixel 2 XL flaunts its (not too) thin bezels in new leaked photos
61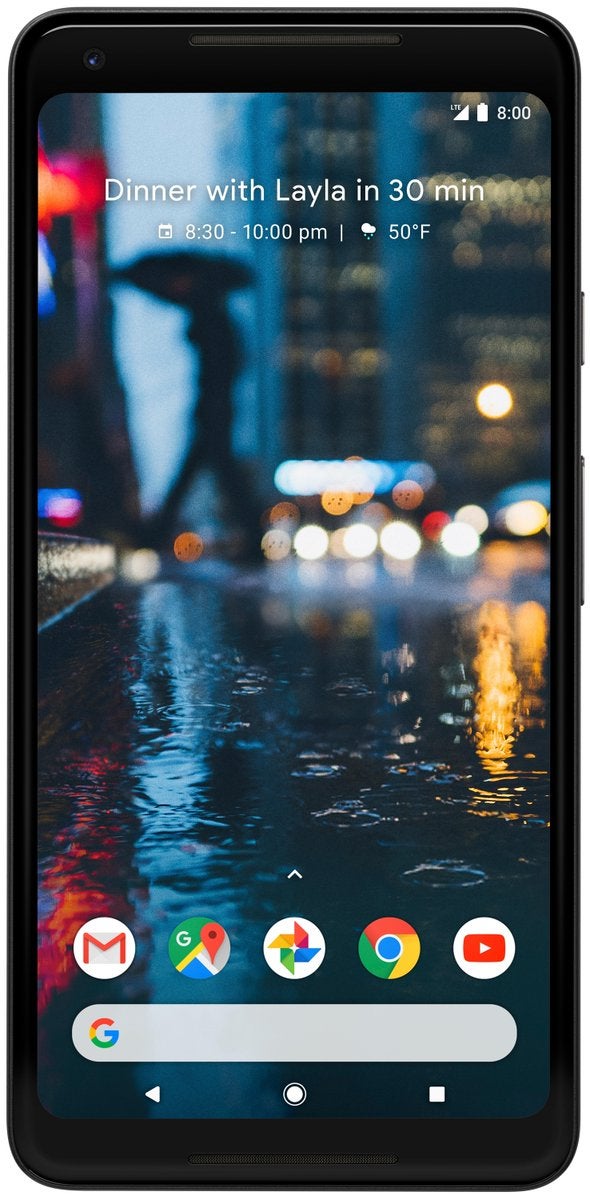 The
Pixel 2 XL
is one of
Google's upcoming smartphones
that's
manufactured by LG
(while the Pixel 2 is made by HTC), and perhapsthat's why it'll offer a near-bezel-less screen reminiscent of the LG G6 or LGV30. While we've already seen various images and renders allegedly showing thePixel 2 XL, we can now take a look at a new photo that seemingly confirms thefact that the device has thin bezels around its display (a 6-inch one, ifrumors are correct).
Posted on Twitter by Evan Blass (@evleaks), the new imageshows the Google Pixel 2 XL inside a protective case. Even so, the near-bezel-less, round-cornered screen is obviously visible, as is the factthat the phone has power and volume buttons on the right side (similar to thePixel XL from last year). We're also seeing stereo front-facing speakers, and apretty normal selfie camera.
According to a previous report, the Pixel 2 XL will be moreexpensive than last year's Pixel XL, as Google is apparently planning to sell itfor $849 (64 GB model) and $949 (128 GB model). The new smartphone should bepowered by a very potent Qualcomm Snapdragon 835 processor, just like other expensive smartphones of this year, including the Samsung Galaxy Note 8, and the LG V30.
Update: Evan Blass posted a second photo (embedded above), this time showing the Pixel 2 XL "without a case." All in all, the bezels around the screen don't seem to be that thin, at least not compared to what the LG V30 or the Galaxy Note 8 are offering.
The Pixel 2 XL and the smaller (5-inch) Pixel 2 will beofficially announced by Google in a couple of days, on October 4. Both smartphoneswill likely be available to buy shortly after that. We'll be here to let youknow all about the two devices once full details are revealed.

source: Evan Blass, Pixel 2 XL without a case (Twitter)