Google I/O day 1 recap and pictures from around the conference
2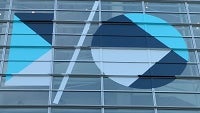 If there is one thing that remains a constant when it comes to large-scale developer conferences, it is the persistent challenge of managing large groups of people and corralling them into semi-confined spaces.
The conference space at Moscone West is plenty big, and the presentation for the Keynote address was set-up to seat thousands (as usual). The announcements made at the Keynote address were in line with what we expected, Android M, Android Pay, Google Photos, Now on Tap, and more, but for as much as there is going on at Google I/O, it is also telling about what is not as visible during the Keynote, and around the conference.
Getting in
Attendees were lined up, with the queue going down the block, around the corner, and down the block again. There was another line for those fortunate enough to get "reserved seating" for the Keynote. As for the media, we were afforded the opportunity to prepare in the press room upstairs beforehand.
"Moment of mobile" (still)
Sundar Pichai got right into it as the Keynote began, stating we are in the "moment of mobile." If that sounds like a familiar message, you are not alone, but the point still stands. Mobile is more than phones though, and that would explain why Android Auto was the first major component of the Android ecosystem.
Android Auto
We were introduced to
Android Auto last year
, but it is now rolling out from automakers. Hyundai is the first manufacturer to incorporate Android Auto. It will be available on 2015 model year Sonata vehicles with navigation. Those that already own that model, but bought it before Android Auto was available will get a free update to their in-vehicle navigation systems.
Chevrolet will have its first Android Auto vehicle in the 2016 model year Cruz compact sedans. That car will be debut on June 26th. The 2016 Cruz will be the first of 14 Chevrolet models to receive Android Auto
Chromecast
Over 17 million of these little HDMI dongles have been sold, and we have hit the "cast" button over 1.5 billion times. With 20,000 Cast-capable apps, and a $35 price tag, as we have to add is the question: Why haven't you picked one up yet? To sweeten the deal, HBO Now is coming to Google, including Chromecast.
Android M
As expected,
Android M hit the stage
, and as expected, the next generation of the Android mobile operating system will be an incremental step up from the well-received Android Lollipop. The enhancements touch on six areas of the Android experience overall, app permissions, web experience, app links (app-to-app), mobile payments (Android Pay), finger print support, and power management.
Android Wear
Wearables and Android have been an item for a year now, and the choices for consumers are plentiful. Android Wear is set for some nice functional upgrades that should smooth out the user experience very well. Wrist gestures will let us flip past our notifications with just a flick of the wrist. Emoji recognition is in the picture now, as is a new launcher. All of it can be leveraged with more than 4,000 Android Wear apps.
Now on Tap
Google Now is getting smarter, a lot smarter. Google's intelligent digital assistant is going way beyond cards on a screen that draw from calendars, emails, and search.
Now on Tap can determine
the context of the environment you are in to suggest more than a general search query.
Google Photos
We knew this was in the works as well, and today's announcement brought some big changes to how we can access and catalog all the pictures we take. The new app is built around three tenants of being a home for photos and videos, helping your organize all those images, and makes it easy to share just about any amount, with anyone.
The best part
about Google Photos
is that there is no storage limit of hi-res photos (up to 16MP), and 1080p videos.
A world without Glass
While Chrome OS did not get a nod during the keynote, the recent release of the Chromebook Pixel 2 and the wide variety of other Chromebooks means there should be no doubts about Google's current commitment to the platform. Google+ ostensibly got a lot of love as a result of Google Photos.
What was notably not around, either in Google's exhibits, or on the developers attending the conference, was Google Glass. Even though there have been rumors of a second generation of the wearable, even if just for business, nothing materialized at Google I/O.
Content, Brillo, Loon, Maps, and Jump
Google has big plans for YouTube on several fronts, in developing markets people will be able to use YouTube videos off-line. Speaking of off-line, Google Maps will support off-line navigation too. On the other front, YouTube will be able to deliver panoramic VR content to users of Cardboard, enabled in part by Jump.
Project Loon is proving it can deliver 4G/LTE speeds, and Google has shown it can maintain a fleet of these broadband access points for sustained periods of time. Brillo is Android for the Internet of Things which will make for a more uniform experience in many areas, from parking meters to home automation.
Google I/O the event
This year's conference is a lot more festive in nature compared to last year, more in line with the activities we saw in 2013. The sessions and exhibits all follow a theme that is decidedly "Cardboard." The open areas outside the sessions have been made to allow plenty of space for people to blow off some steam, or relax. There were pillows, and swings, and see-saws. There was coffee and popcorn. All-in-all, Google I/O has been well presented.