Android M in pictures: Sneak an early peek into the next major update
18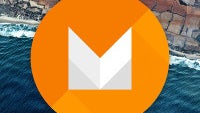 While Android M is not expected to land on commercial devices until sometime in the third quarter of this year, Google's been extremely fast with putting a very early, developers-only preview up on the web. As per usual, we were stalking the page in question whilst execs were still pacing the stage at Google I/O 2015, and our relentless has been rewarded — we not only got a copy of the new firmware, but have already loaded it on our resident Nexus 6 and even spent some time with it.
Now, first things first — this is a
very
early version of Android M. In fact, Google has promised at least two more versions within the preview window before M becomes a market reality. All of this means that anything and everything is subject to change, and we may very well have some major changes in functionality and the way certain features look and behave like. And, before we get into the meat of it, keep in mind that the so-called
Now on Tap
functionality is still not part of Google Now — we get an a prompt telling us this outright. So, for now, we can't test out how Google Now works within apps.
Without any further ado, here's how the earliest of early versions of Android M looks like on a Nexus 6.