Google Glass Explorers receive invitation to swap to new version of the specs
4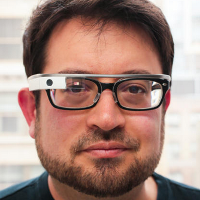 Google Glass Explorers are getting an opportunity from Google to swap their OG version of the connected specs for a pair of the next-gen model.
The new model supports prescription lens
and
also will work with a mono earbud being offered
as an accessory. Google isn't forcing owners to swap, but they must inform Google of their decision by February 5th if they do plan on moving on up to version 2 of Google Glass.
first-come first-served
, so even if you request something specific you might not get it.
Once Google is ready to send you your updated Google Glass, you will be sent a self-addressed box to ship back your current device and 3 to 5 days after Google receives the box, it will ship out the new pair. Turnaround time, according to Mountain View, is about a week. And while you might suffer from Glass withdrawal for those seven days, you will soon be receiving the latest, updated version of Google Glass.
source:
SlashGear