For laughs and giggles: amusing and hilarious smartphone memes that are too funny for words
23

We will presume that all of you know what an Internet meme is - those humorous, often cliched images and comics that bask in great popularity all over the web. You've probably seen and helplessly laughed at a lot of those edited images, which have even spanned to the industry we all love. Thus, if one decides to delve in into the vast ocean of sundry memes, they'll surely find a great many that regard our most favorite topics - smartphones and mobile communication.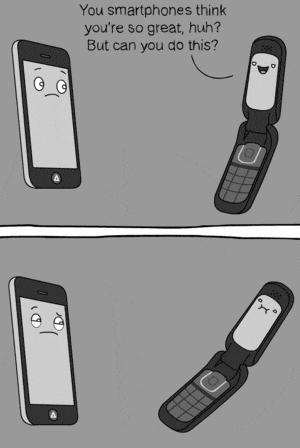 Of course, you don't have to do this, as we've already did the search for you. That's right, we searched high and low for the more entertaining and laugh-inducing memes. We quietly giggled while we were looking for these (as we stumbled upon some real comedy gold), and we hope that our pick will make you feel the same way.
We also noted something interesting - many of the smartphone-related memes represent and address some notable highlights in the industry, such as the issues with iOS 6's Maps and the public's initial reluctance to get used to devices that gradually increase in size.

Although they are usually quite straightforward, you might not find some of the memes below funny if you don't know the context in which they're being used - for example, you might not find the OAG (overly-attached girlfriend) meme amusing at first sight if you don't know how it's usually used. The memes listed in the gallery below might not be the best and funniest ones, but they definitely stand out from the rest. Check them out and feel free to tell us which ones are your most favorite in the comments section.


You can also go ahead and check out some of our other picks comprising hilarious content that have the potential to make you giggle quietly.