Funny technology: 10 hilarious images about our relationship with gadgets
7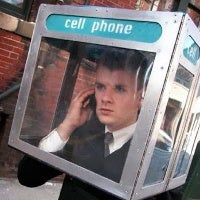 Smartphones have become an indispensable part of our culture, and that's no wonder - after all, a phone is something you always have in your pocket. But our affection with smartphones comes with its risks, and often, it becomes an addiction.
We ought to say, that our relationship with our smart device is actually bound to lead to some hilarious situations. Some phones and technologies have actually managed to create a cult following and reputation for themselves. From the myth of the indestructible Nokia (we're looking at you, 3310), to modern day craze like the selfie mania, these topics become more and more embedded in our daily lives.
To sum this part of tech, we've picked some of our favorite caricatures, photographs, and comics from around the web to show that other side of our gadgets - check out the funny side of technology below.