Damn you auto correct: funniest text message fails so far in 2014
23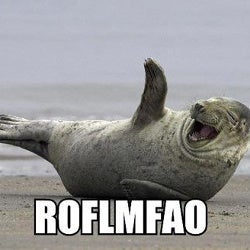 With smartphones now in every pocket, people can finally enjoy the piece of mind of always correct grammar. After all, auto-correct now takes care of typos in the text messages of millions of people, fixing all there's to fix and outfitting our texts with perfect punctuation. What could possibly go wrong?
As smart as gadgets are, problem is they often just know too much. Remember that time you texted a hilarious nazi joke to your friend? Well, your phone picked up a word or two, and carefully noted them in its dictionary. Yep, those dirty texts you (might have) sent are also there! And even if your pure soul has never engaged in any wrong doing, it's enough to just have bought a phone from somebody else for the device to remember everything their owner wrote (if it has not been properly reset)… If so is the case, your phone can and certainly would insert the most inconvenient curse word or steamy joke when you text your mom or dad. Or your boss!
This could get you in big trouble, but we're looking from the bright side of life - it also makes for some unmatched fun over at the Damn You Auto Correct website. We've picked the funniest text message fails so far in 2014, take a look, and… next time double-check your text before hitting the send button, okay?