Finnish finance minister claims Microsoft has "betrayed" Finland
73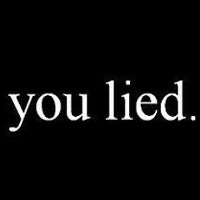 Last week, Satya Nadella disclosed that
Microsoft is about to lay off roughly 18,000 employees
worldwide. Some 12,500 of these were former employees of Nokia, the ex-giant on the phone market, once the largest company in Finland. Normally, this particular piece of news caused a severe media backlash at Microsoft and the former CEO of Nokia,
Stephen Elop, who did not choose the best words to inform his ex-employees
that they are about to get the sack pretty soon. Ouch.
As roughly 1,000 of the soon-to-be discharged workers are Finnish citizens, it comes to no surprise that Microsoft's layoff plans have spurred a great deal of negative reactions in Finland. The country's finance minister, Antti Rinne, addressed Microsoft and made no bones about the dismissal – he openly stated that the giant
"has betrayed"
Finland. The minister reveals that Redmond has been initially very much committed to Finland and Nokia's know-how, but unfortunately, it did not remain bound to some of its more important vows. From his words we can deduce that Microsoft has promised not to dismiss any workers so soon after it acquired Nokia, but certain aspects, such as the stalling market share of Windows Phone, have forced Redmond to take these extreme measures.
"This is, of course, Nokia and Microsoft trade. But when the deal was made, Microsoft announced its commitment to Finland in Finnish know-how. Now, it seems that all parts of this are not met. From this point of view, I presume that the company will build a bridge from job to job, with employees from now on, "
the finance minister claims.
Antti Rinne also stated that he has personally undertook the control on Microsoft's promised data center, which are to be created across Finland.
"They were promised,"
he says.
Apart from laying off 18,000 employees, Microsoft also
plans to revamp some of its Android-powered devices
from the Nokia X family to Windows Phone-running ones. Even more, rumor has it that its curious McLaren flagship, which is said to come with
unique gesture-based input
, has also been
suspended for the time being
.
source:
Kauppalehti
(translated) via
WPCentral