FCC approves MetroPCS' purchase of T-Mobile
16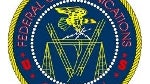 Last week,
the Department of Justice approved MetroPCS' purchase of T-Mobile
in a reverse merger that has the fifth largest carrier in the nation acquiring the fourth largest carrier. Now, the FCC has joined along by putting its John Hancock on the dotted line which leaves just two more tasks to be done before the deal closes. First, because Deutsche Telekom will be owning the vast majority of the company after the deal is completed, the
Committee on Foreign Investment
must sign off on the acquisition, as must MetroPCS' shareholders. As the corporate parent of T-Mobile, Germany's Deutsche Telekom will own 74% of the combined company
"With today's approval, America's mobile market continues to strengthen, moving toward robust competition and revitalized competitors. We are seeing billions more in network investment, while the courts have upheld key FCC decisions to accelerate broadband build-out, promote competition, and benefit consumers, including our broadband data roaming and pole attachment rules. Today's action will benefit millions of American consumers and help the U.S maintain the global leadership in mobile it has regained in recent years.

Mobile broadband is a key engine of economic growth, with U.S. annual wireless capital investment up 40% over the last four years, the largest increase in the world, and few sectors having more potential to create jobs. In this fast-moving space, of course challenges remain, including the need to unleash even more spectrum for mobile broadband and continuing to promote competition and protect consumers. The Commission will stay focused on these vital goals."-Julius Genachowski, FCC Chairman
MetroPCS stockholders will each receive $4.06 for each share, and will own
26% of the remaining company
, which will trade publicly. While we expect that the surviving company will be called T-Mobile, there has been no official word on what the name will be. In addition to the Committee on Foreign Investment saying "yay" or "nay,"
MetroPCS shareholders will vote on the merger April 12th
. To that end,
the pre-paid carrier sent a letter to its stockholders this week
, requesting that they vote in favor of the deal.
source:
FCC
via
AndroidCentral