FBI unlocking of Farook's Apple iPhone 5c yields no clues
35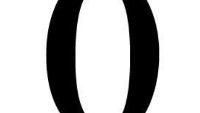 According to CBS News, all of that hype over the unlocking of the
Apple iPhone 5c
used by deceased terrorist Syed Farook, has resulted in not one tidbit of information that could lead to action on the part of the FBI. The government had hoped that by cracking open the phone, the names of terrorist organizations that had helped Farook prepare for his attack would come tumbling out.
There was even talk about
the phone revealing the name of a possible third shooter
. Some eye witnesses claim to have seen a third suspect fire a gun inside that San Bernardino office building on the fateful day. Others have said that a list of other targets could be inside the iPhone 5c, which would obviously be important to discover during any investigation of the attack.
Exactly a week ago, the FBI answered "no comment" when asked if it had found any worthwhile evidence when looking through Farook's iPhone 5c. Now, a week later, the FBI is more specific with its answers. According to FBI attorney James A. Baker, "It was worth the fight to make sure that we have turned over every rock that we can with respect to the investigation. We owe it to the victims and the families to make sure that we pursue every logical lead."
source:
AppleInsider