FAA lets American Airlines use the Apple iPad during all aspects of a flight
3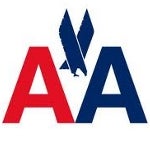 Back during those sweltering hot days of June, we passed along to you an interesting little story that the FAA had allowed American Airline pilots to
replace their unwieldy and bulky navigational charts
with an
Apple iPad 2
. The tablet runs a special FAA-approved app that replaces all of those maps and charts that pilots carry with them into the cockpit. We pointed out that the reduction in weight, which amounts to about 35 pounds, would save the carrier (as in air carrier, not mobile carrier)
over $1 million a year
in jet fuel.
Now, the FAA is going even further, allowing American Airlines to be the first airline allowed to use the Apple iPad 2
in all aspects of a commercial flight
. This will now chop 40 pounds off the weight of an average flight while saving the airline $1.2 million a year. Those are slightly better than the figures bandied about this summer, but every penny means more to American Airlines now that the airline has
filed for bankruptcy
.
The special
iPad Electronic Flight Bag
(EFB) app on the tablet was designed by the Allied Pilots Association and American Airlines in conjunction with navigation company Jeppesen, which is owned by Boeing. This app is the only FAA approved digital replacement for paper maps and guides, but AA would not confirm that it would use this version of the EFB.
While this certainly sounds like progress, we do have a question that we are sure
Alec Baldwin would ask
. How could pilots in the cockpit use an Apple iPad when passengers on the same plane are requested to turn off their mobile electronics for fear of interfering with the plane's radios and controls.
source:
ZDnet
via
AppleInsider