Exynos chipset share nosedives, Samsung Galaxy S5 to the rescue with 14nm Exynos 6?
44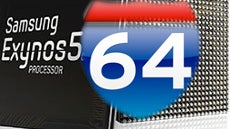 Samsung's Exynos line of mobile processors was introduced a few years ago to a great fanfare, apparently meant to increase even further the vertical integration of the company's phone components made in-house.
The thing is that we are rarely seeing those processors now, even in Samsung handsets, and it is mostly Qualcomm for the high-end and midrange, or Broadcom and MediaTek for the entry level phones of the Koreans. Does that mean the Exynos chipset is a fail?
Some analysts seem to think so, as the application processor market share of Samsung plunged from 9.4% in Q1 to 6.8% in Q2, and then further to 5.3% last quarter - that's the lowest level since the Exynos line introduction. The issue is that Qualcomm packs everything in its mobile processors, including the baseband radio, and it is the undisputed leader in 4G/LTE connectivity, so it is sometimes more economical for Samsung to just go Snapdragon instead of trying to pair silicon with less efficiency.
Nevertheless, Korean media is reporting that it all might change with the introduction of the
Samsung Galaxy S5
next year, as it is rumored to feature a
64-bit Exynos processor
, made with its new
14nm technology
. That means we will have an even more powerful and much more frugal chipset - the
big.LITTLE
architecure is said to be Cortex-A53/
Cortex-A57
combo, bringing along times the performance of the current 28nm
Exynos 5420
, with half the power consumption.