Galaxy S5 to come in metal body, Samsung probes the iPad mini and HTC One chassis maker for it
42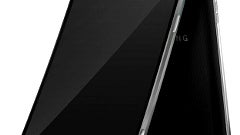 With the
Galaxy S4
,
analysts believe that Samsung was "taking its last steps in Apple's shadow"
, hinting that what started as a direct response to Cupertino's smartphone success - the Galaxy S line - will get a complete revamp in the 5th edition next year.
One of the big changes Samsung is said to introduce, is a radical departure from the plastic builds to premium look and feel, involving metal casings, and there is even a
whole project in the conglomerate, dubbed Design 3.0
, that revolves around decisions on the next flagships exterior. About a month ago, Korean publications said that Samsung is equipping a production line in Gumi, near Seoul, for making smartphone bodies from magnesium, like on Microsoft's
Surface tablets
, and aluminum, like, um, almost everybody else.
Now a Taiwanese publication is pouring more water into that particular metal body rumor mill, citing local Barclays analysts team note to clients, which was created after supply chain channel checks. The analysts say that Samsung tasked the locals from Catcher with the chassis for a "
flagship Galaxy series
" phone readied to launch in "
the first half of next year
". Interestingly enough, the publication also cites that Catcher will be making the aluminum part of the chassis for the new
iPhone 5s
, starting next year, meaning Apple is diversifying suppliers, too.
Now back to that purported metal casing for the Galaxy S5 - you might not have heard about Catcher, but the Taiwanese company is so good at moulding premium metal alloys, that Apple has trusted it with producing the thin and light bodies of the
iPad mini
and MacBook Air franchises, plus HTC's famous unibody aluminum designs are also its job, including that of the
HTC One
.
If true, this all means that Samsung is in good hands when it comes to the exterior looks of the Galaxy S5, and we are finally going to see it drift away from the all-plastic builds, which have traditionally been one of the few viable criticisms against its flagship handsets. The Gumi factory, Catcher, and a production line in Vietnam - these are all said to be alternative suppliers for speculated batches of an order in the tens of millions for a metal chassis, which is planned to go into a phone scheduled for Q2 release, and such a quantity can only mean a flagship handset.
Actually, the analysts directly say: "
Our checks suggest Catcher has been qualified as one of the major sources on the total metal casing smartphone volumes at 10 [million to] 30 million next year from Samsung. The final order allocation is to be confirmed in early first quarter 2014, subject to price bids by approved vendors,"
meaning that the eventual magnesium/aluminum body for the next Samsung Galaxy bestseller might already be a done deal, and the company is now only quibbling over supply chain auctions on its production
.
With yesterday's other hint that the Koreans are almost ready
with their own 64-bit Exynos chipset
, it seems there's plenty to look forward to with the Galaxy S5. Oh, and it looks like it's time to buy some shares in Catcher, as Samsung's orders are advised to more than offset lost business from HTC's diminishing sales.