Apple's purchase of Shazam is approved by the European Commission
1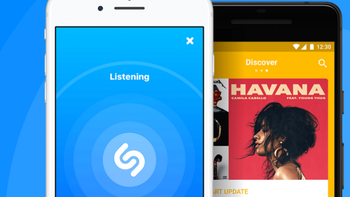 The European Commission announced this morning
that as expected
, it has approved Apple's purchase of Shazam for an estimated $400 million. The deal
was first announced back in December
, and Apple said at the time that it has "exciting plans in store" for the music discovery app. Originally a pay-per-use service, Shazam first required a user to call 2580 on a mobile phone, put the device's microphone near the source of the music, and wait for a text message with the name of the song (which eventually included a link to purchase the tune). It launched as an app in the Apple App Store for the
Apple iPhone 3G
on July 10th, 2008. The app can now identify television shows, movie posters, magazine ads and AR content.
During the course of its "investigation," the EC decided to approve the deal based on several conclusions the commission reached. For example, the agency noted that Apple and Shazam do not compete with each other, and offer "complementary services" to European consumers. It also concluded that Apple would not be able to use information it gleaned from having access to Shazam's customer list to block competitors from doing business in the market. The EC also found that competitors to Apple Music will still be able to provide their users with a link to Shazam after the deal closes. And since Shazam's database is not considered to be unique, a merged Apple-Shazam could not prevent competitors from accessing and using other databases.
"Data is key in the digital economy. We must therefore carefully review transactions which lead to the acquisition of important sets of data, including potentially commercially sensitive ones, to ensure they do not restrict competition. After thoroughly analysing Shazam's user and music data, we found that their acquisition by Apple would not reduce competition in the digital music streaming market."-Margrethe Vestager, head of competition policy, EC
Austria, France, Iceland, Italy, Norway, Spain and Sweden were the countries that requested that the EC investigate the proposed transaction. In its press release today, the EC says it "has approved under the EU Merger Regulation the proposed acquisition of Shazam by Apple. The Commission concluded that the merger would not adversely affect competition in the European Economic Area or any substantial part of it."
Currently, Shazam is offered to both iOS and Android users. Considering that Apple Music is also available for both platforms, we don't expect to see Apple withdraw the Android version of the app.